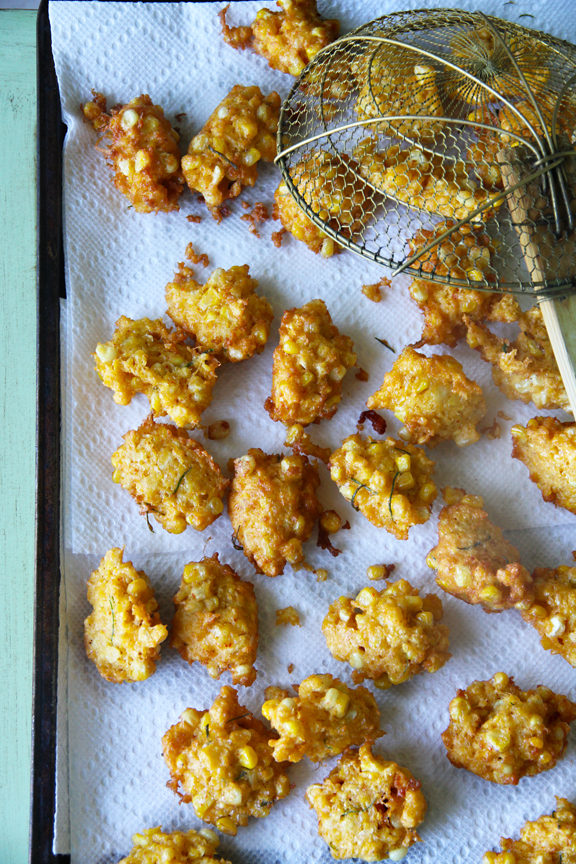 I'm traveling. Again. I'm rarely home these past several months. But I'm not complaining.
So here's a short post — a link, really — to tide you over until I can write a real post.
Check out my corn fritter recipe on Serious Eats. These are delicious! I love them a lot, and I hope you will too. Be sure to serve them with Thai sweet chili sauce or Thai Sriracha (for those who can't find Thai Sriracha, you can use the American Sriracha — you know, the so-called rooster sauce — and mix it with sour cream or mayo as the sauce is stronger and spicier than the gentler, sweeter real Thai Sriracha which I prefer for this particular dish).