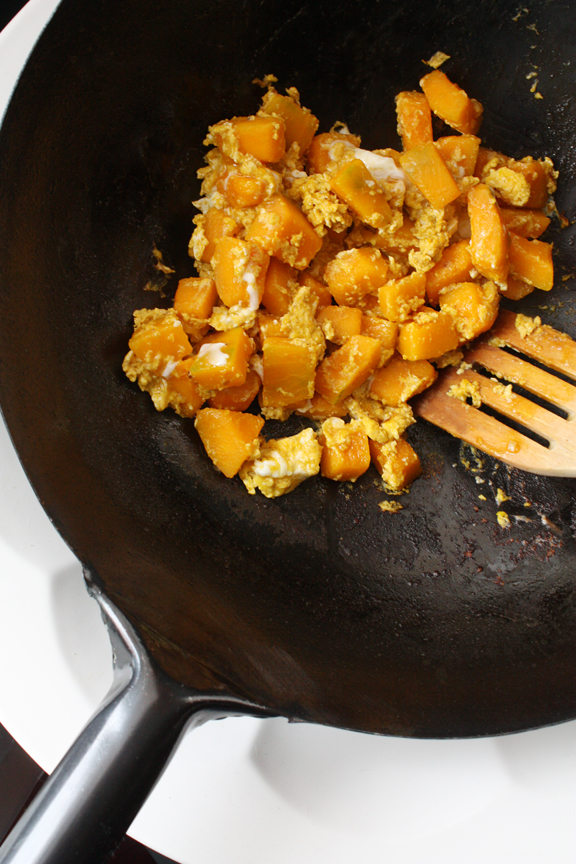 This may look like nothing special, but the fact that this no-frills home-style dish is a rice-curry shop staple in Bangkok tells you a lot.
Kabocha squash, also known as Japanese pumpkin, is the best choice of pumpkin/squash for this, in my opinion. The flavor is mild and sweet. Its low moisture content makes the texture dense and starchy, yet soft and fluffy — almost like chestnut. The skin, once cooked, becomes soft enough to eat as well. (In fact, I could have left the pumpkin skin on when I made this.) Any type of pumpkin or squash that becomes soft and watery once cooked will not be appropriate here.
Stir-fried pumpkin with eggs is easy and quick to make and requires only six common ingredients. This is a perfect weeknight meal.