The level of excitement I experience at the sight of fresh, plump, inexpensive kaffir limes and tender, fragrant, plentiful kaffir lime leaves every time I visit Bangkok verges on irrational. As Thai cook in the US can tell you: unless you live in warmer states where you can grow citrus fruits in your backyard, forget finding fresh kaffir limes when you need one. And if you plan on making Thai curry pastes from scratch, you will need one.
But that is about to become a non-issue for three of you.
In continuing our week-long series of giveaways to celebrate the launch of my book, Simple Thai Food, I have teamed up with the California-based Four Winds Growers, a company which I have trusted for years, to bring you a solution to the problem of lack of fresh kaffir limes in your life.
We have three 3-year-old kaffir lime trees for three lucky readers. The trees are bare rooted, packed in moist shavings for shipping.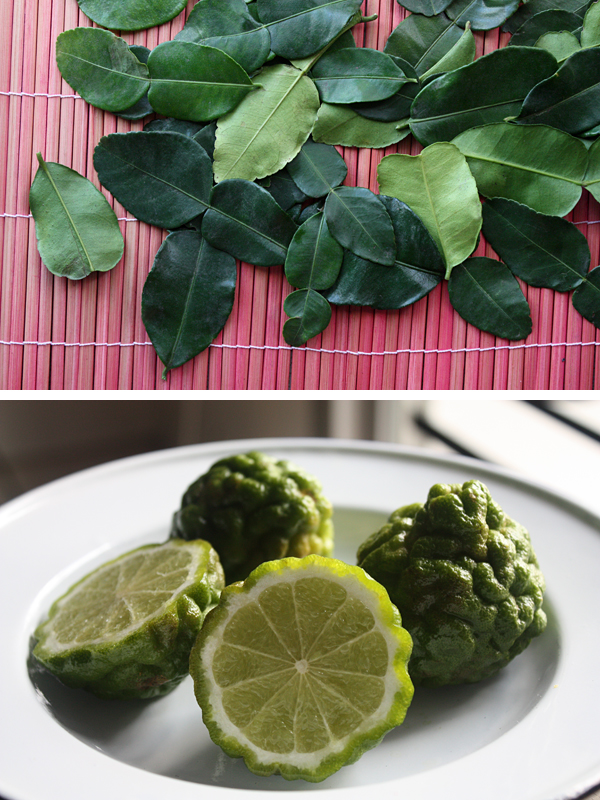 The giveaway is open to everyone who lives anywhere in the world. But the trees can only be shipped to a US address (except TX, AZ, and FL due to agricultural quarantine laws; an APO address and US territories are also excluded). This means that if you live outside the USA, you can still enter. But start thinking of which favorite US-based friend or family of yours you would like to have your prize shipped to in case you win.
No purchase necessary. The only requirement is that you follow both SheSimmers and Four Winds Growers on Facebook and Twitter. You have 7 days to enter. Good luck, everyone!