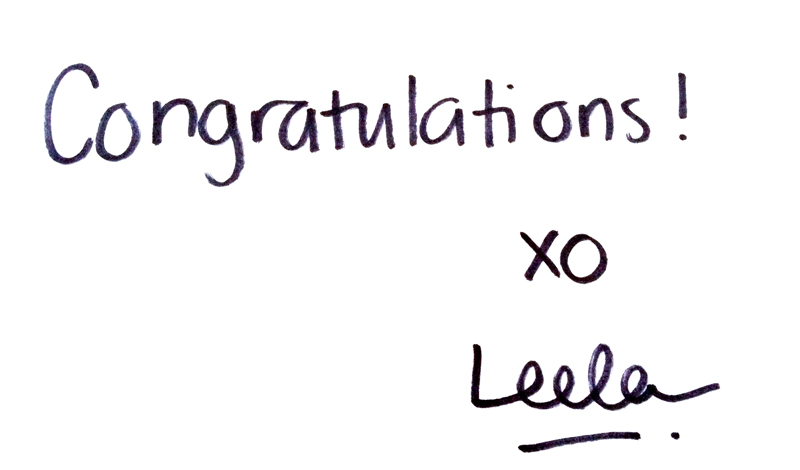 Several days ago, I announced that my book, Simple Thai Food: Classic Recipes from the Thai Home Kitchen, had become available for preorder. To celebrate the launch of the book, I also teamed up with 5 companies who have generously given away their products to 7 different readers of SheSimmers. The responses were overwhelming, and I am sitting here all bubbling with joy and gratitude. If I had known how much happiness it would bring me to be able to offer freebies to my faithful readers, I would have done it more often in the past 5 years. Seriously.
This means that if you didn't win anything in this round of giveaways, please don't be discouraged. Now that I know how much fun this is, I'll be giving away free things more often.
But for now, let's get down to business. The winners have already been chosen by random.org and displayed in the widget embedded at the end of each post. They are as follows:
Oh, but, first, a reminder: On April 13, I will announce here how those who have preordered my book can redeem their gift (access to a tutorial video on how to make red curry from scratch, from the paste to the finished dish). So please check back here on that day which is also the deadline for the offer. You still have a few days to do so.
Okay, now, the winners of the giveaways.
The winning entry (out of 8,311 entries) for Giveaway #1, a humongous 21-cm cleaver from Wüsthof, is entry #1571 belonging to Pete. D.
The winning entry (out of 9,285 entries) for Giveaway #2, a gardening set and a set of seeds for vegetables and herbs from Baker Creek Rare Seeds, is entry #3688 belonging to Pim S.
The winning entry (out of 7,785 entries) for Giveaway #3, a cast-iron Sportsman charcoal grill by Lodge and the new Lodge Cast Iron Nation cookbook, is #2095 belonging to Edsel L.
The winning entries (3 out of 5,995 entries) for Giveaway #4, 3 bare rooted kaffir lime trees from Four Winds Growers, are entry #3035, entry #1756, and entry #3576 belonging to Jason B., Tom, and Peg W. respectively.
The winning entry (out of 9,435 entries) for Giveaway #5, an induction heating rice cooker and warmer from Zojirushi, is entry #1870 belonging to Malee H.
Congratulations everyone!
As I said above, if you didn't win this time, please continue to hang out with me here and on any (or all) of my social media platforms (Twitter, Facebook, and Instagram) and keep abreast on what's going on on SheSimmers. That way, you'll always be the first to know of opportunities like this.
Lastly, I'd like to thank the five fabulous companies who have worked with me in bringing you these products: Wüsthof USA, Lodge Cast Iron Cookware, Baker Creek Rare Seeds, Four Wind Growers, and Zojirushi USA. I was bowled over by how kind, enthusiastic, generous, and just plain pleasant to work with their representatives are. Having experienced the way these companies work, I am glad that I have been a long-time customer of theirs. May I please also encourage you to check out their products and services?