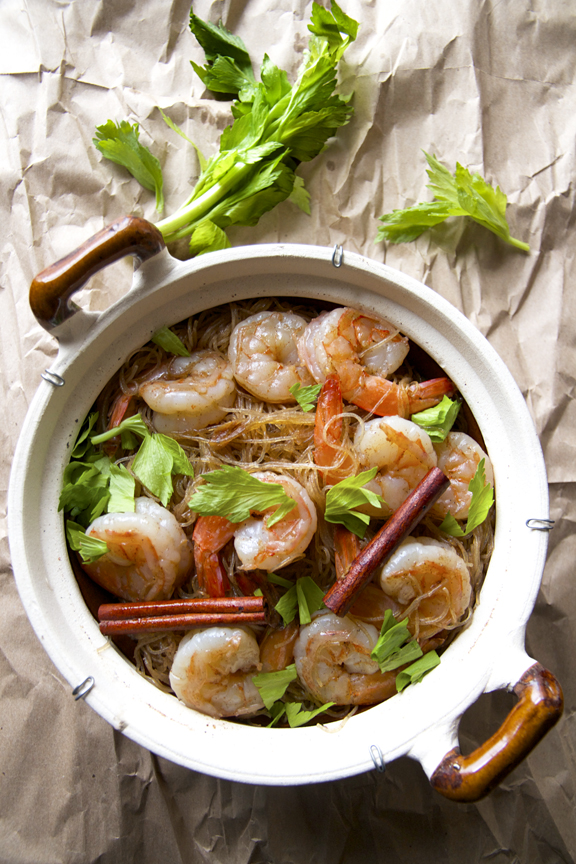 In her latest cookbook, Simply Nigella, Nigella Lawson has included a few Thai and Thai-inspired recipes the most attractive (to me) of which is the one titled, "Thai Noodles with Cinnamon and Shrimp" ("Prawns" in the British version). The moment I got my hands on a copy of the book and saw this recipe, I knew I had to make it.
One of the things that led me to that point is the way Lawson describes this noodle dish in the headnote: "I have been alive a long time and, at least when it comes to eating, have spent that time wisely and well. So, it's not often that I eat something that tastes so different from anything I've come across before. But this is such a dish."* The other reason is that 100% of the time I want to eat any dish that has glass noodles in it.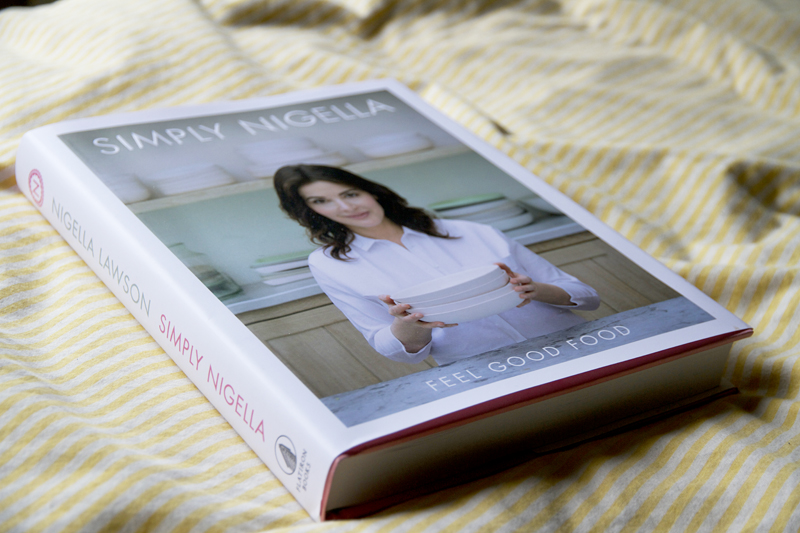 According to Lawson, she discovered this dish during her 2014 vacation in Thailand and learned how to make it from, Tum, the chef who invented it. The recipe is very similar to a well-known dish in Thailand, kung op wun sen, glass noodles and shrimp cooked in a clay pot (a steel pot these days), but the spices and aromatics are completely different. When I read the ingredient list, a thought crossed my mind that this might need a little bit of help from fish sauce, lime juice, and fresh chilies—perhaps in the form of a seasoning sauce on the side. But I made the recipe exactly as written, except I left the tail ends of the shrimp on (old habits die hard), and I've found that the dish didn't need any help; it was good enough to stand on its own.
For the recipe, go to pages 59-60 of Simply Nigella cookbook or here. Use Chinese celery, if you can find it. If not, the tender leaves in the center of Pascal celery will do. The chicken stock concentrate powder is optional, but many Thai cooks use it. Also, be sure to use the right sauces: Thai dark soy sauce, Thai sweet soy sauce, Thai oyster sauce, and, lastly, Thai thin soy sauce which, in the video below, Lawson adorably refers to as the sauce with "a fantastically fat child" on it (yan wo yun people would certainly get a kick out of it).
____________________________
*Nigella Lawson, Simply Nigella (New York: Flatiron Books, 2015), 59.