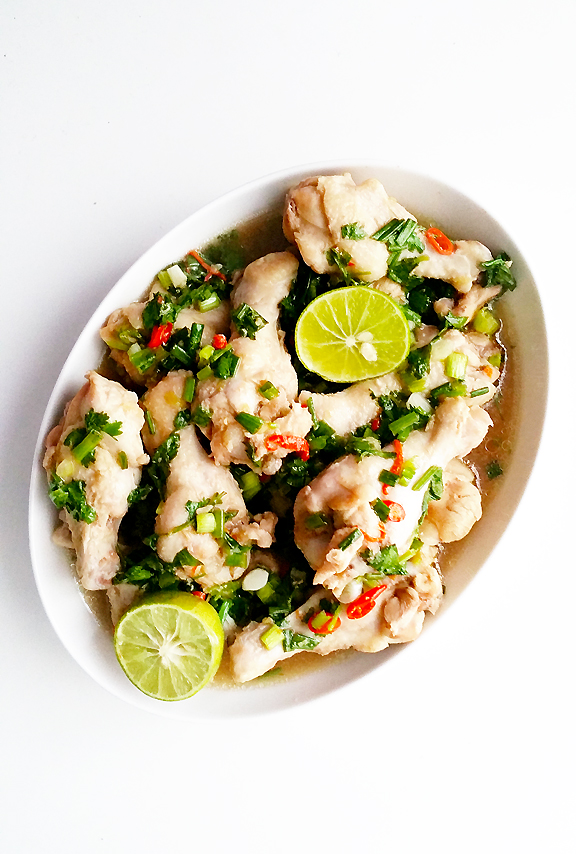 My apologies for a lack of updates on the blog lately. Excuses: 1. I've been traveling all over, 2. I don't always have access to electricity let alone the Internet, and 3. my camera is broken (this photo you see here was taken with my phone). But I've managed to bully request another easy recipe from one of my best friends, M, whose recipes, nam prik pao fried rice with shrimp and pineapple and the so-called Shook Shrimp, have been published on this blog before.
By this time, you've probably formed a pretty good idea of M's personality and cooking style. He doesn't like to make anything too complicated, and the things he makes usually don't require anything beyond what most people already have in the fridge or pantry. M has a large repertoire of recipes like this and I intend to use my long-time friendship with him along with a few pieces of information about his life back in grade school to extort nudge as many as possible out of him.
Anyway, here's another one from M. Always a hit among us friends. Make a pot of jasmine rice as you get started on this chicken dish. Half an hour later, you'll end up with a plate of warm, fragrant rice with tender, spicy chicken drummettes on the side and an incredibly delicious sauce to spoon over it all. Trust M. He may not always be clear about why he does what he does, but he always knows what he's doing.
Until the next update, dear readers. In the meantime, please feel free to follow along on my travels. Continue Reading →