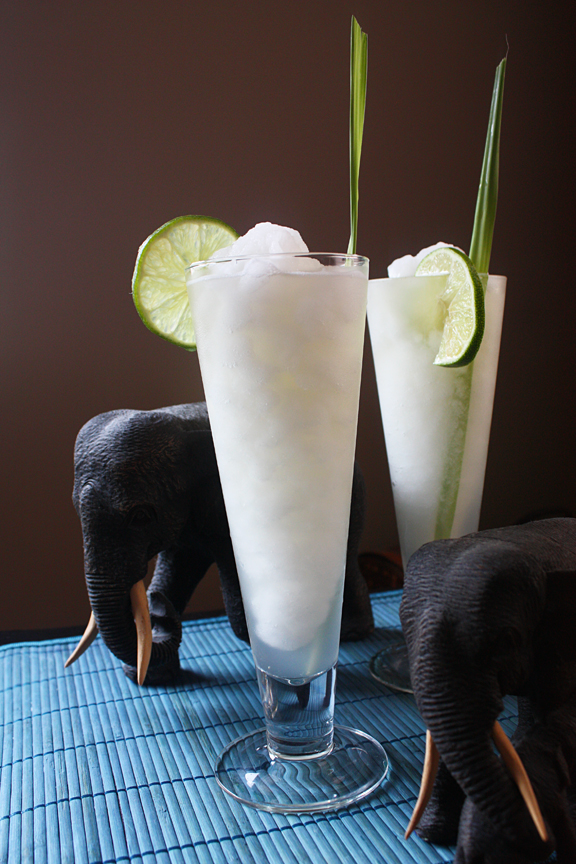 We're still very much in the middle of the Thai Grilled Chicken Series. So far we've got:
Part One – What? The Chicken Sauce Is More Famous Than the Chicken?: Introduction
Part Two – The Basics of Thai Grilled Chicken
Part Three – Mom's Lemongrass Grilled Chicken
Part Four – Southern Thai Sweet-and-Sour Curry-Basted Grilled Chicken
Part Five – Smoked Soy-Honey-Rum Cornish Game Hens
But you've got to wash all those barbecued chickens down with something, right? Thai iced tea with lime is always great in the summer. However, I thought I would introduce to you the refreshing beverage from one of the restaurants in Bangkok which I frequent whenever I'm in town: Taling Pling's lime-honey-lemongrass slush.
This is not the official recipe from the restaurant. This is my own recipe which leads to a similar end product.
Note: Our tastes may be different and the limes in your area may taste different from the limes in my area, so be sure to adjust the amount of honey and lime juice to taste. This recipe is highly customizable. Continue Reading →