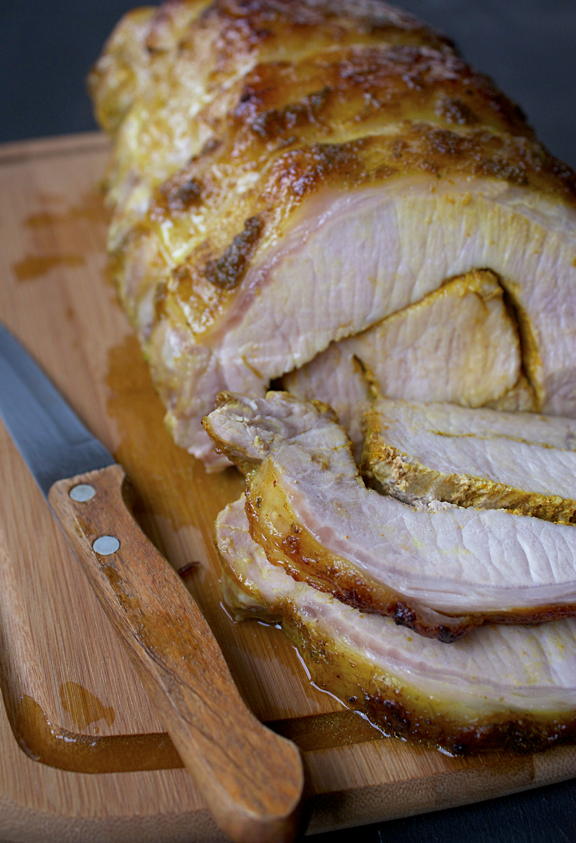 Here's an easy recipe which, as you will find out below, is even easier for long-time readers of SheSimmers. Easy preparation. Common ingredients. You can — as I did — even take a quick nap while the pork is in the oven. The finished roasted whole pork loin can be cut into thick (1/2 inch) slices and serve Western-style with the pan juices and any side dishes of your choice; it can also be sliced thinly into bite-sized pieces and serve Thai-style with cooked long-grain rice or sticky rice with either Thai sweet chili sauce or jaew as part of a family meal ensemble (samrap).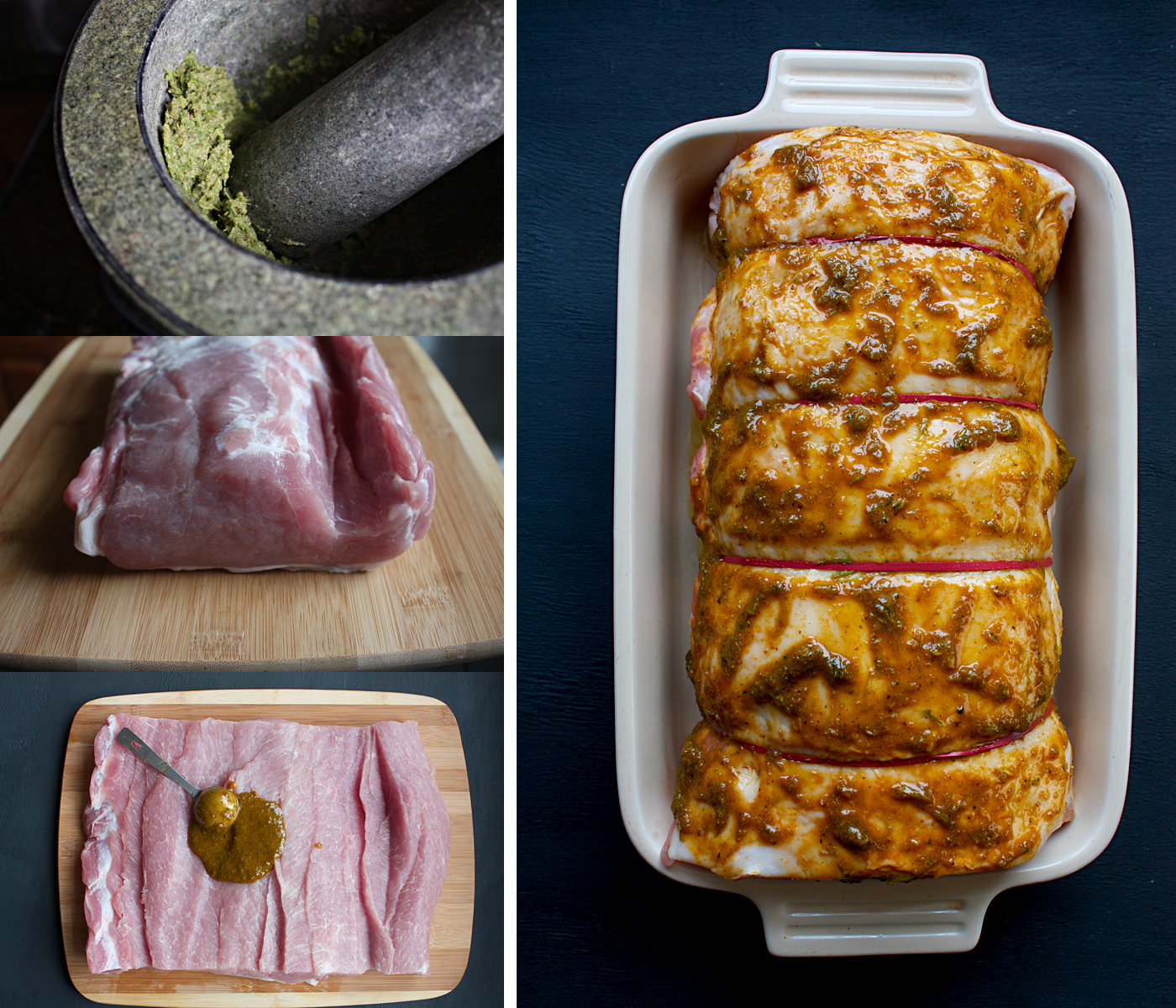 First, you need to make the marinade. If you've made southern Thai-style grilled chicken before, you already know how to make it, because it's the same marinade used in that recipe. In fact, this recipe is a spin-off of that old favorite. You'll notice that I've simply replaced a 4-pound whole chicken with a 4-pound whole pork loin. And since I can't get the marinade into every nook and cranny of a whole pork loin the way I can with a whole chicken, I butterfly the pork (here is how to do it — I make it about 3/4-inch thin, skip the pounding part entirely, and pay absolutely no attention to the aesthetics of it) in order to get the marinade into the inside of it.
Then you spread 3/4 of the marinade all over the butterflied pork loin, roll the pork back into its original shape, secure it with kitchen strings (or heatproof silicone rubber bands as shown here), rub the remaining 1/4 of the marinade all over the outside. Place the pork, fat side up, in a baking dish in which the pork fits somewhat snugly (I've found that this makes a difference; the pork is moister than when I bake it in a larger pan) and cover it with foil. Bake at 375F for 40 minutes. Remove the foil and continue to bake until the internal temperature reaches 140F-145F, about 20 minutes. Let the pork rest, uncovered, for 15 minutes before carving.