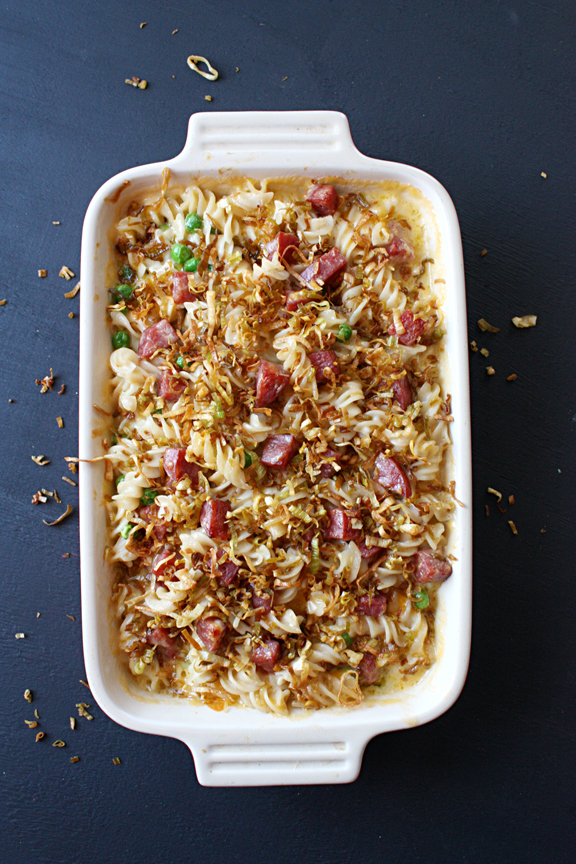 Let's take a little break from our regular schedule of Thai recipes.
Earlier this year, the Wisconsin Milk Marketing Board has hired me, like they have every year for the past 4 years, to develop another macaroni and cheese recipe for their website, All Things Mac & Cheese. And I came up with this creamy, comforting, spicy casserole featuring a topping of crispy leeks.
The recipe for hot soppressata macaroni and cheese with crispy leeks can be found here. Initially, I tested out this idea with Chinese dry sweet sausage, lap cheong, thinking it might work. Well, I don't think it did. But if you think you may like that combination, it's an option for you as well; simply replace the soppressata with the same amount of Chinese sausage.
You may want to check out some of the recipes I've developed for the Wisconsin Milk Marketing Board in the past:
Spiced Apple Mac & Cheese
Caramelized Onion Pasta Gratin
Baked Orzo-Mascarpone Soufflé with Fresh Mango