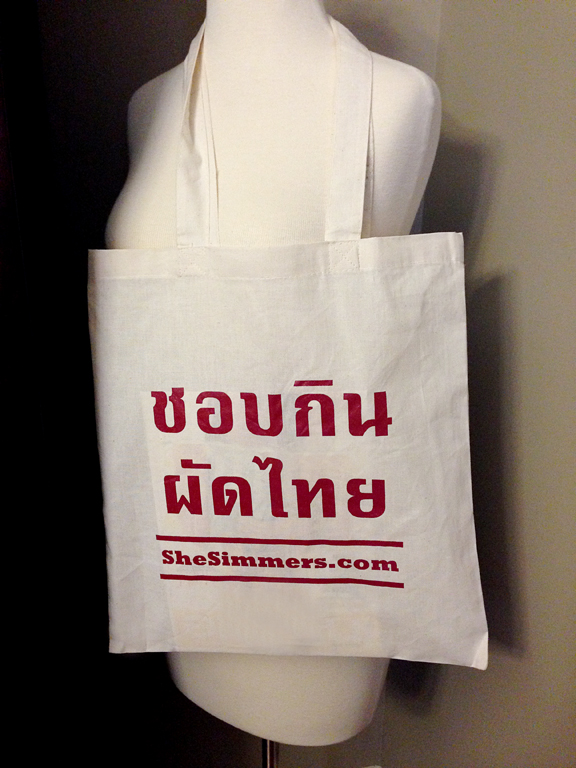 Many of you have bought Simple Thai Food, and for that I thank you so very much. I hope you've found the book useful, and I would love to hear about what you've cooked from it. Every time you share with me photos of the dishes that you have made on Instagram, Twitter, or Facebook, it makes me so excited and happy. Really, it does.
For those with a copy of Simple Thai Food (either a hard copy or the electronic version), can you please do me a favor? I need your help. I'd like to know what you think about a few things. There are 10 questions that I'd like to send to you. They're pretty straightforward and shouldn't take more than 15-20 minutes to answer. But it's necessary that you have the book, because you won't be able to answer the questions otherwise.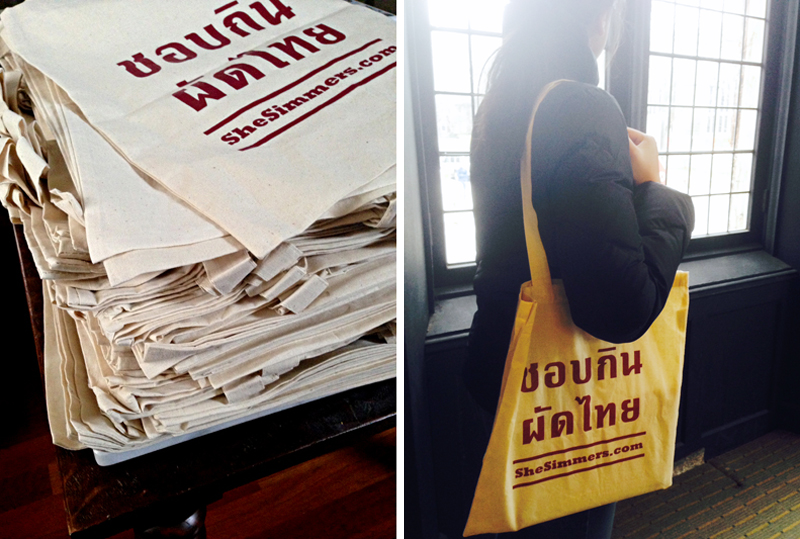 To thank you for your time, I'd like to send you a tote bag that says "I Love Pad Thai" in the Thai script (you do like pad thai, right?). There are only 100 of them, so if you would like to participate, you will have to be among the first 100 to respond and to send in your answers. I wish I could afford to mail these tote bags all over the world, but I can't. So, I can only mail them to an address in USA or Canada. (Those living outside these countries can help me answer the questions, and I'll be happy to mail the bag to your relative or friend who lives in USA or Canada so they can pass it on to you or keep it as a gift.)
The questions will not ask you to reveal anything personal. Also, I know that by doing this, you're trusting me with your email address and mailing address, and I will honor your trust by keeping them safe and not doing anything uncool with that information. By participating, you're not automatically enrolled in anything. If you think you'd like to do this, please let your wish known through the contact page, starting immediately. If you're among the first 100, I'll get in touch with you via email after January 1, 2015. Does it sound good?
Thank you in advance for wanting to do this! Your support has meant so much to me these past six years (this site turned six in November — I can hardly believe it!), and I would love to create works that serve you better.