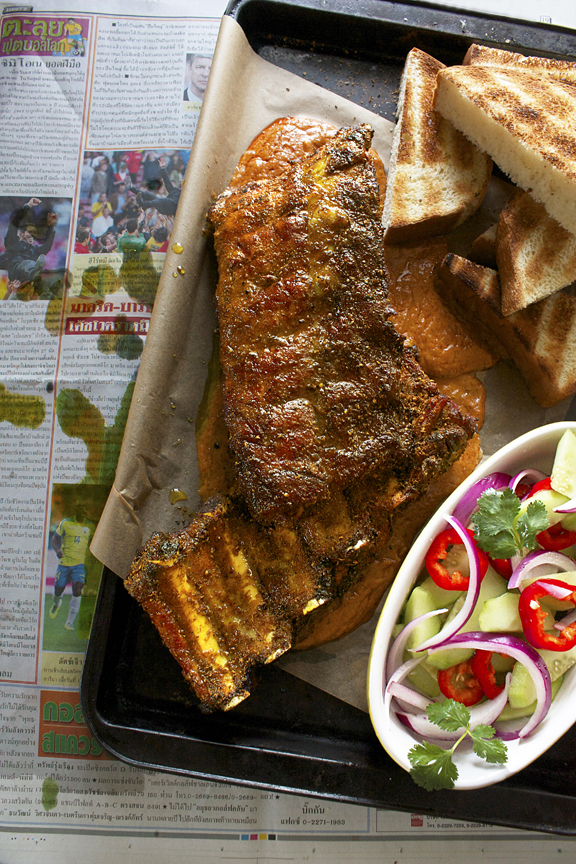 Ask Saksith Saiyasombut about Thai food in Germany and he'll probably heave a sigh. I know that, because when I recently raised the subject to the Hamburg-based freelance journalist and political commentator, his immediate reaction was exactly that: a heaving of a sigh—soft and sustained. It didn't strike me as one of displeasure; if anything, it was more of an acquiescent, faintly audible shrug. Then again, it was the only sigh Saksith heaved during our phone conversation, and perhaps I shouldn't be making too much out of a hapax.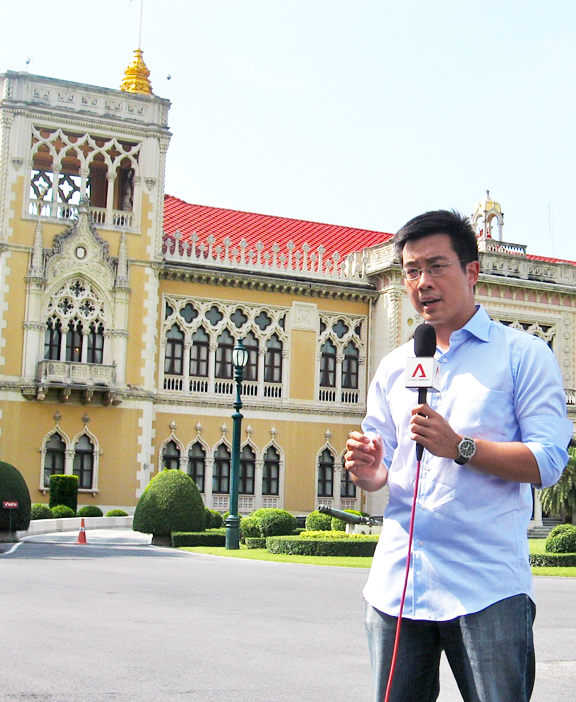 I think I know that sigh. I have heaved a few of them—most recently as I was looking at a photo from last year when I was dining with some friends at a Thai restaurant in Madrid. It was a photo of the saddest chicken satay I'd ever had. It was dry and meagerly seasoned and came daubed with a thick peanut sauce that I'm convinced double-dutied as their matsaman curry as both of them tasted identical. There was no cucumber-onion relish in sight. Curiously, in its place was a bowl of simple syrup—clear as crystal and teeming with nothingness. It was looking morosely pensive as if, day after day, it had been searching for its raison d'être and, day after day, coming up empty. In the midst of that quiet sorrow, the syrup might have even heaved a sigh.
Then again, this restaurant is said to be one of the locals' favorites. So, if doing satay this way keeps them in business, who are we to say anything? Do we form food traditions only to be dictated by them? Bad satay, it seems, tends to send you soul-searching.
Regardless, Saksith's reaction stands in stark contrast to the excitement over the state of Thai food in the United States that colors many conversations I've had lately with fellow food writers, friends, and anyone who cares to discuss the topic with me. Thai restaurants in larger American cities have come a long way in the past several years; the gap between the Thai food you can get in Thailand and the Thai food you can get in the US is the smallest it has ever been. But I don't think I can make a fair assessment of where things are in Europe based on just a few Thai restaurants I've visited in seven European countries.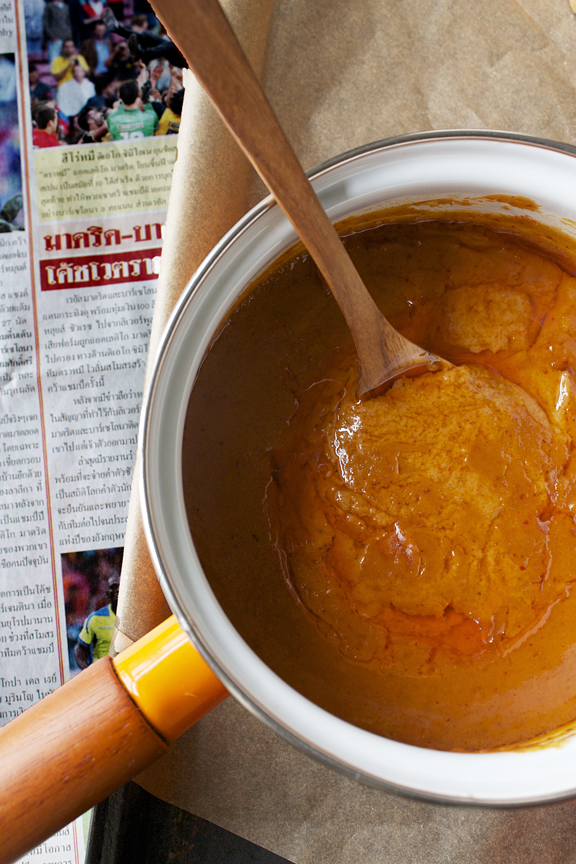 "Remember last year—the Bangkok Post—nam tok mu?" Saksith asked me. He was referring to the result of the National Food Institute's 2014 survey naming the iconic Isan grilled pork salad, nam tok moo [sic], the top favorite Thai restaurant dish in the European Union and the United States as reported by the Bangkok Post. "I was like—no way." Saksith wasn't convinced that most Europeans knew of nam tok mu from their local Thai restaurants or even had this regional dish there regularly enough to crown it their top favorite Thai dish. "You'd be hard pressed to find any restaurant in Germany that specializes in any type of Thai food let alone regional Thai fare," he added.
Saksith then recounted the time during a Bangkok-based stint with Channel NewsAsia, back in 2011, when he moseyed into the food court of one of the city's poshest malls and stumbled upon khao soi, a northern Thai dish he'd heard about but never before seen in person. Long story short: he came; he saw; he ate; he liked. Why did it take him so long to discover one of the most popular regional Thai dishes? "Well, you know," Saksith sounded like he was about to heave another sigh but decided against it. "I hadn't found it anywhere in Germany."
In all fairness, khao soi isn't that easy to find in Bangkok either. Regardless, my initial, raw reaction to what he said was half disbelief, half bewilderment, and a quarter gloom. But questionable math notwithstanding, I quickly came to a realization: Why would I expect to see khao soi in Germany when I hardly expect to see Labskaus or Grünkohl mit Pinkel in Thailand? Then again Germany has a sizable Thai population. Has no one thought of serving regional Thai fare that's faithful to its tradition? After all, isn't that what people have already been making at home for themselves? Or is it because they don't think Germany is ready for that yet?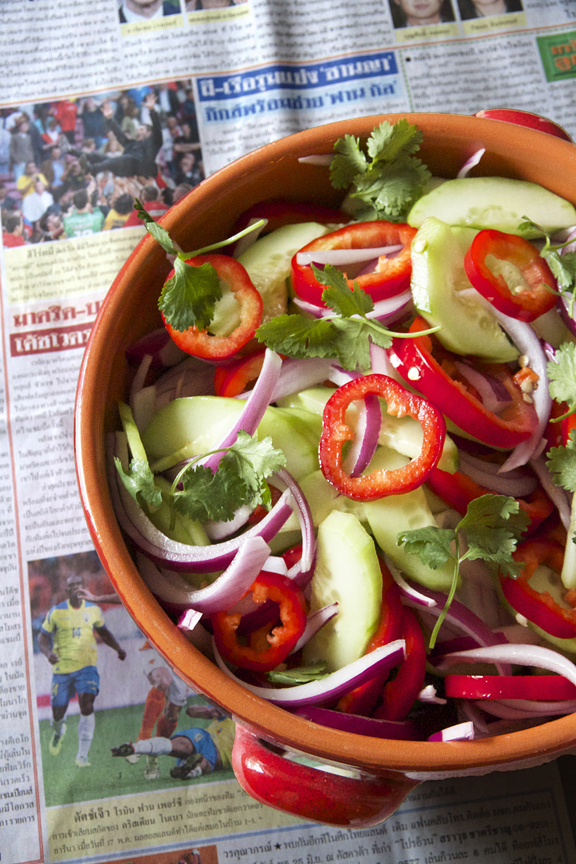 Regional Thai fare, Saksith reiterated, was far from being 'a thing' in most of Europe, including Germany. In fact, considering how much marketing effort had been made in the past few decades just to get Thai food embraced by the German, this could take a while. But that doesn't mean regional Thai food isn't made and consumed there. He told me about a Thai community that organized a weekly gathering in a park in Berlin where they made som tam and some other home-style, regional dishes. Yet, in terms of getting this type of Thai food out to the public, that has been just about the extent of it.
Saksith and I continued to discuss this subject at length, and I'm sure the content of our chat will pop up in future posts, including the issue of whether it's realistic—or right—to expect a Thai restaurant overseas to regard itself first and foremost as a cultural and culinary ambassador as opposed to simply a business that needs to make profits.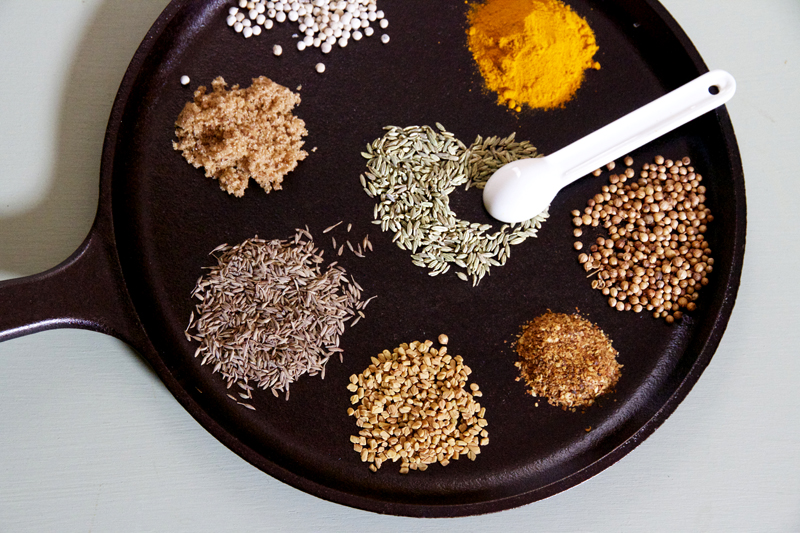 For now, it's safe to say that we've both agreed that the ability to communicate to the local diners is key. Fluency in the local vernacular is just as important as the ability to speak the 'business language' eloquently. Many Thai restaurants in Germany, according to Saksith, struggle with this, not being able to, for example, describe yam nuea, a ubiquitous Thai grilled beef salad, in any term more eloquent than "meat salad" which—to put it mildly—does little in getting the German diners hungry. I told him that this problem wasn't unique to Germany. Cooking skills being equal, those who possess marketing and copywriting skills and know how to court the press and tell strategically-crafted stories have the clear advantage over those who don't. And, heartbreakingly, many mom-n-pop Thai restaurants stateside that make good food don't have those skills. I suspect that's also the case in Germany.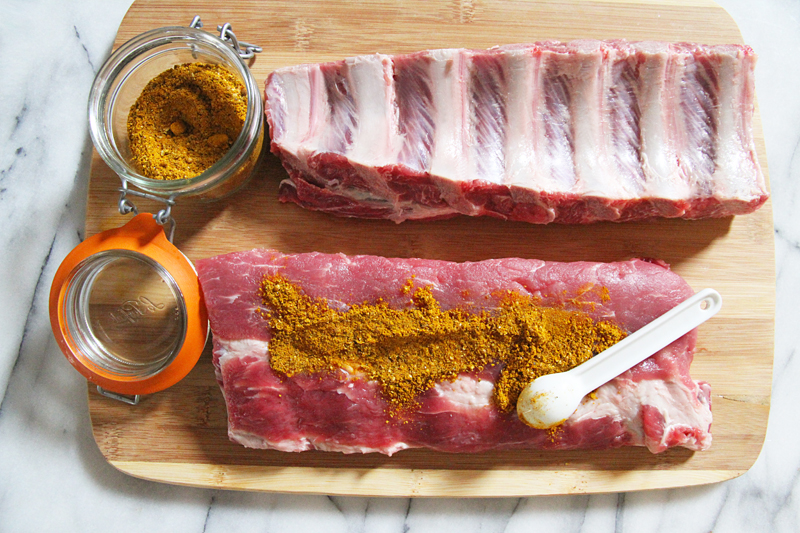 But have I developed even just a smidgen of sympathy for Saksith for the lack of specialized Thai restaurants in Germany? The only way for me to answer this properly is a hearty chuckle immediately followed by a deadpan nein. You see, to say that the man eats well would be an understatement. Born into a family of restaurateurs who established the first Thai restaurant in the city of Bremen, Saksith was that one kid in his hometown who was constantly surrounded by the abundance of great Thai food. Though the restaurant is no longer in business after a good three-decade run, being raised by a Thai chef (his father), a restaurant manager (his mother), and a former Thai chef (his grandmother) means when it comes to food, Saksith's insight is as keen as it is in the realm of politics. And though he was born and grew up in Germany, his parents had exposed him to all things Thai through numerous visits to Thailand since he was a toddler. A picky eater, little Saksith didn't find Thai dishes appealing at first. Soon after, however, he had a fated meeting with a bowl of tom kha kai, and Thai food became as much a part of his childhood as Sesamstraße.
When Saksith made observations about Thai food and Thai restaurants in Germany, as you can now see, they were all based on first-hand experience. He had witnessed just about every side of the Thai restaurant business overseas: the glory, the toil, the joy, the struggle, the uncertainty, the competition—everything. And that's why his comment about the absence of specialized Thai restaurants or regional Thai fare in Germany is—though frank—laced with empathy and devoid of judgment.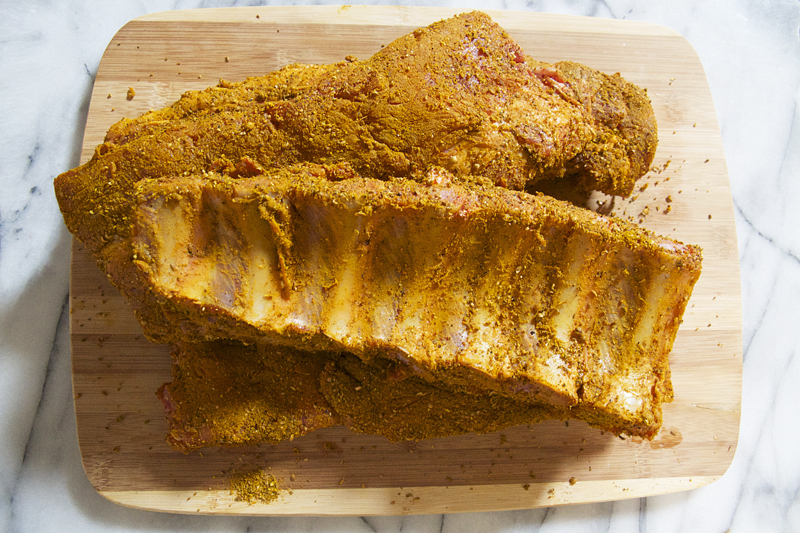 For sure Saksith is not complaining about anything. Why wait for others to make the food you want to eat when you can cook? And he can cook—he does cook. It also helps that the Asian supermarkets in Hamburg are pretty well stocked these days.
I asked Saksith about his favorite Thai food to eat and to make. This time, there was no heaving of a sigh. Instead, the tone of his radio-quality voice suddenly turned sprightly; his speech picked up tempo; his adjectives became more bountiful and picturesque. And I found myself heaving several sighs of hunger as Saksith described the roast ducks and barbecued pork ribs—especially the pork ribs—that his father prepared daily for the restaurant. The whole family lived in the same century-old building where their restaurant was housed, and, growing up, Saksith would always be tempted to steal a piece of those ribs whenever he passed through the kitchen. Who can blame him?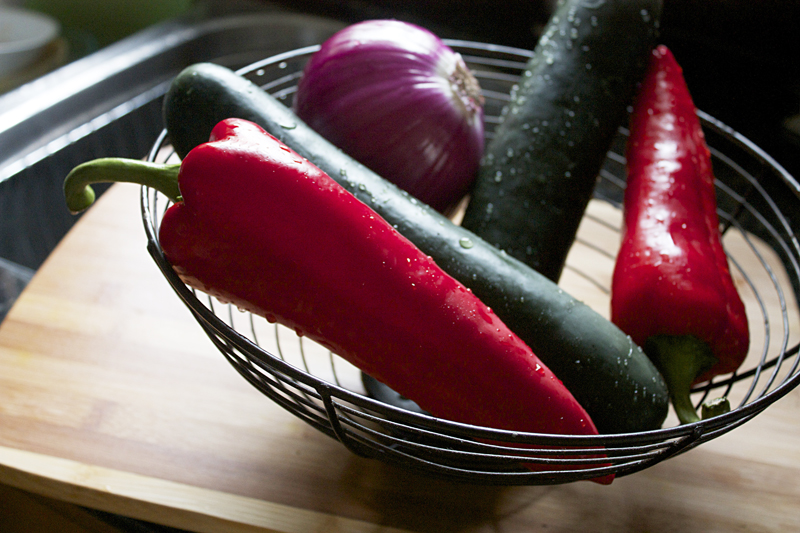 But the dish he's been making most frequently ever since he started cooking for himself is the classic pork satay with peanut sauce. "This is the first Thai dish I ever ate regularly as a kid and, of course, you remember that fondly," Saksith said.
His recipes for both the pork satay and the peanut sauce are similar to mine (pages 19-20), though Saksith uses ready-made curry powder that comprises ground turmeric, fenugreek seeds, coriander seeds, cumin seeds, and fennel seeds as the marinade. He reinforces it with garlic, salt, ground white pepper, chili powder, and brown sugar.
Do Germans like satay and peanut sauce? Is this something that they would have an easy time embracing? Saksith thought so. "Grilled meat on a stick is always a safe bet," he said. "In my experience, Germans do love many meals with sauces, and the peanut sauce fits the bill." Though Saksith doesn't think the German's love for all things peanut runs as deep as the American's, he sees the savory, creamy flavor of the satay sauce as something that appeals to the German palate which has already been familiar with several traditional creamy sauces. "The slight tangy hint and heat [of the peanut sauce] is 'exotic' enough within the comfort zone," he added.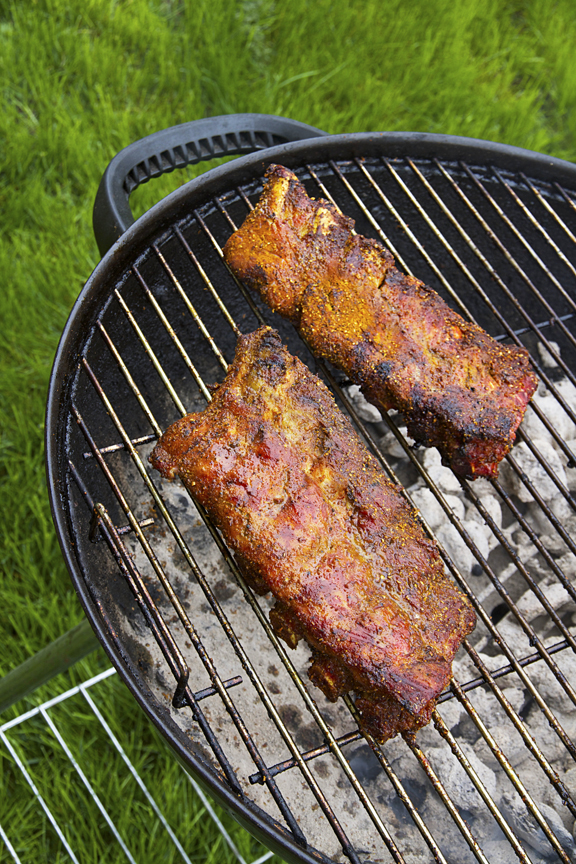 To honor my interviewee, I thought I would create a mashup of the dish he loved to eat as a kid, namely barbecued pork ribs, and the dish he likes to make at home, namely pork satay and peanut sauce. I've created a dry rub out of the spices found in Saksith's favorite brand of curry powder and used it to season baby back ribs. The ribs are cooked—low and slow—on a kettle grill until tender and smoky. For the cucumber-onion relish, I've used red onions here instead of shallots which would be the traditional ingredient. Also, instead of hot red chilies, I've used the large Ancient sweet red peppers. That way, you can eat it almost like a side salad without the heat being too overwhelming.
Of course, Thai-style satay can't exist without the peanut sauce, so you need to make a batch of my mom's peanut sauce to serve alongside (you don't want to brush the sauce on the ribs; it burns easily and ruins the whole dry-rub business you've got going on). Lastly, you need toast, because a traditional Thai satay set includes cubed toast. If you can find a loaf of soft white bread at your local bakery or supermarket, by all means, use it. Ideally, the loaf should come unsliced; that way, you have control over how thick you slice it. But if that proves too much of a hassle, a loaf of pre-sliced soft, white sandwich bread will do (these days, a few satay vendors in Bangkok do that as well). The DIY-minded among you may even want to make your own bread—as do I—in which case, I recommend that you follow my recipe for old-fashioned dinner rolls, forming the whole batch of dough into a single loaf (instead of dividing it into smaller balls as instructed) and baking it in a 9×5-inch loaf pan until the top turns brown and the loaf sounds hollow when you tap hard on it.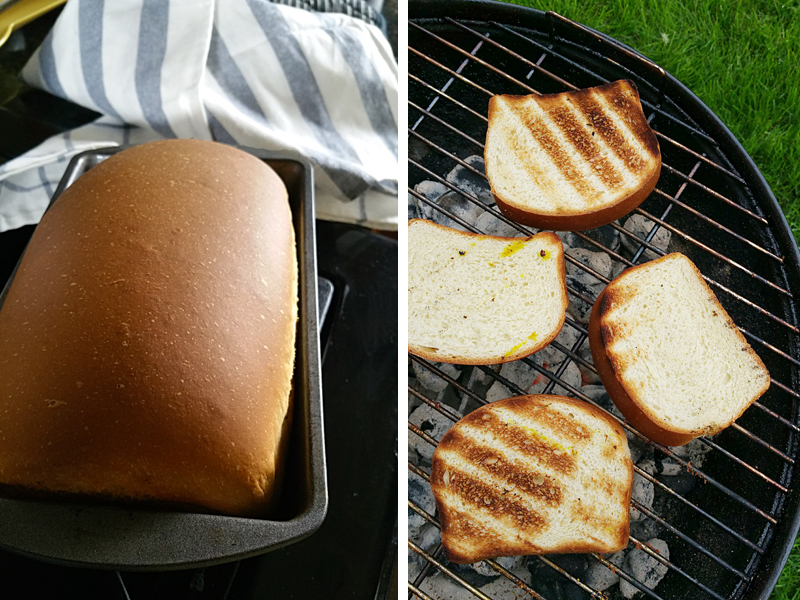 The presentation of this pork-rib satay is not exactly traditional, but, as you can see, the original flavors are all there. The whole ensemble works so well that I know I will be making it many more times. This would be a great recipe for a summer cookout or an intimate dinner with your family around the grill. In the winter months, you can even roast the baby back ribs in the oven (on a rack, in a roasting pan that's loosely tented with tin foil, at 350°F for about 45 minutes).
I hope that sound I just heard was you all (and Saksith) heaving a sigh of approval.
____________________
I'd like to thank Saksith Saiyasombut for letting me talk to him and providing the inspiration for this recipe. If you're interested in his view on what's going on in Thailand—something I've made a point of never talking about here or on any of my social media platforms—you can follow Saksith on Twitter or Facebook.
____________________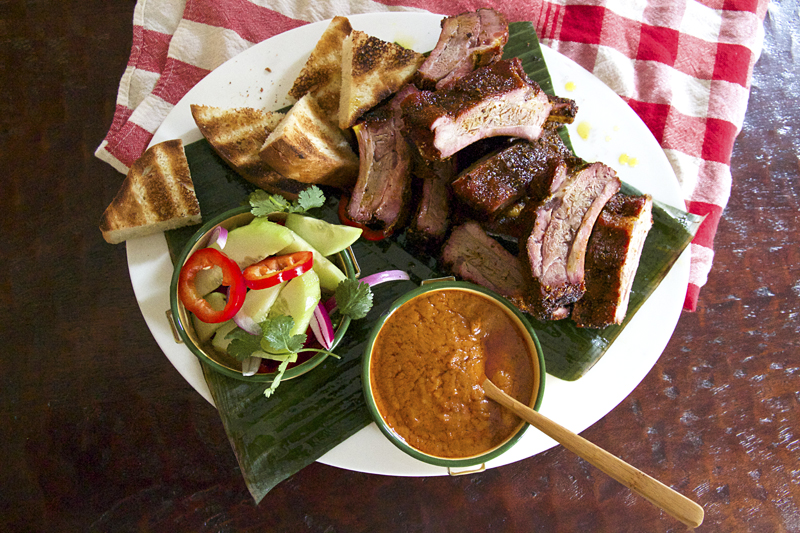 Baby Back Rib Satay, Peanut Sauce, and Cucumber-Onion-Sweet Pepper Salad
Ingredients
¾ cup granulated sugar
¾ cup plain white distilled vinegar or apple cider vinegar (no substitute; don't use seasoned rice vinegar)
¾ teaspoon salt
2 Ancient sweet red peppers or one large red bell peppers
2 (~1/2 pound each) cucumbers
1 medium red onion
1 cup loosely-packed cilantro leaves
2 tablespoons coriander seeds
1 tablespoon cumin seeds
2 teaspoons fenugreek seeds
2 teaspoons fennel seeds
2 teaspoons white or black peppercorns
2 tablespoons ground turmeric
1½ teaspoons salt
1 teaspoon dried red chili powder
2 teaspoons brown sugar (optional, because there's quite a bit of sugar in the peanut sauce already)
6 pounds baby back ribs (not to be confused with spare ribs), cut into racks of 6-7 ribs
One loaf of soft white bread (see post), cut into one-inch slices
One recipe of easy Thai peanut sauce (see post), kept warm
Instructions
Make the salad dressing by combining the sugar, vinegar, and salt in a small saucepan and set it over medium heat. Whisk the mixture until the sugar and salt have fully dissolved. Cool. When you look at the amount of the dressing, you may wonder if it's enough to dress all the vegetables currently on your kitchen counter. But you will brush that thought aside, because it will be enough.
Cut the Ancient sweet red peppers crosswise into ¼-inch rounds (if using a red bell pepper, halve it crosswise, core it, and cut into ¼-inch slices). Transfer to a large bowl. Peel and halve the cucumber crosswise. Cut each half lengthwise and cut each quarter into ¼-inch slices. Pile the cucumber slices on top of the pepper slices. Peel and cut the onion lengthwise into ¼-inch slices. Pile them on top of the cucumber slices. Layer the cilantro leaves on top. Cover the bowl with a piece of plastic wrap and keep it chilled.
Put the coriander seeds, cumin seeds, fenugreek seeds, and fennel seeds in a dry skillet set over medium-low heat. Toast, stirring constantly, until they become fragrant, about 2-3 minutes. Transfer the seeds to a mini-chopper or spice grinder along with the peppercorns; pulverize finely and put the mixture in a bowl. Stir in the ground turmeric, salt, dried chili powder, and brown sugar (if using); mix well.
Rinse the ribs and pat them very, very dry with paper towel. Dust the outside of the ribs thoroughly with the dry rub.
Prepare the charcoal grill. Let the coals burn until they are a whitened ashen grey color. Push them to one side of the grill and arrange the ribs on a well-oiled grate on the side of the grill with no coals. Close the lid. Cook the ribs over indirect heat slowly like that, flipping them from time to time, until the they're done, about an hour (this largely depends on many factors; you really need to play by ear). Transfer the cooked ribs to a platter.
Toast the bread right on the grill, arranging them on the side with the coals, until it develops some color and becomes crusty.
Pour the dressing over the salad vegetables; toss thoroughly. Top it off with cilantro leaves.
Serve the ribs with the peanut sauce and the cucumber salad and toast on the side.