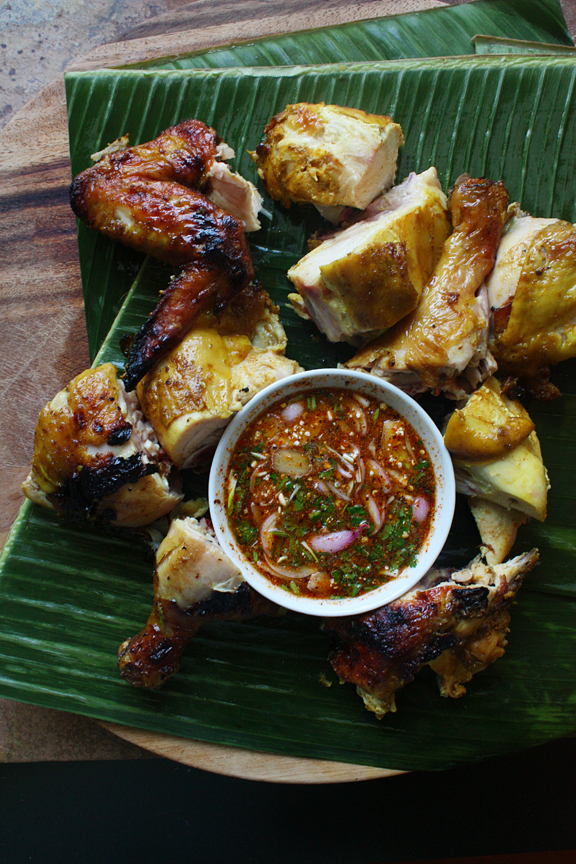 When people think of Thai cuisine, images of coconut-based curries, warm herbal soups, and stir-fried noodles are often the first to pop up in their minds. Meanwhile, balking indomitably from a place of neglect is a vast repertoire of grilled chicken traditions from every region of Thailand. It is noteworthy that Thai sweet chili sauce, arguably the most famous Thai condiment the world over, is known to the Thai people as "nam jim kai" (น้ำจิ้มไก่) literally, "dipping sauce (for) chicken" with no other formal name.
This points to one thing: the sauce's raison d'être is to accompany grilled chicken. The fact that the sidekick's international fame has surpassed that of the heroine adds insult to her injury and puzzles the local observers.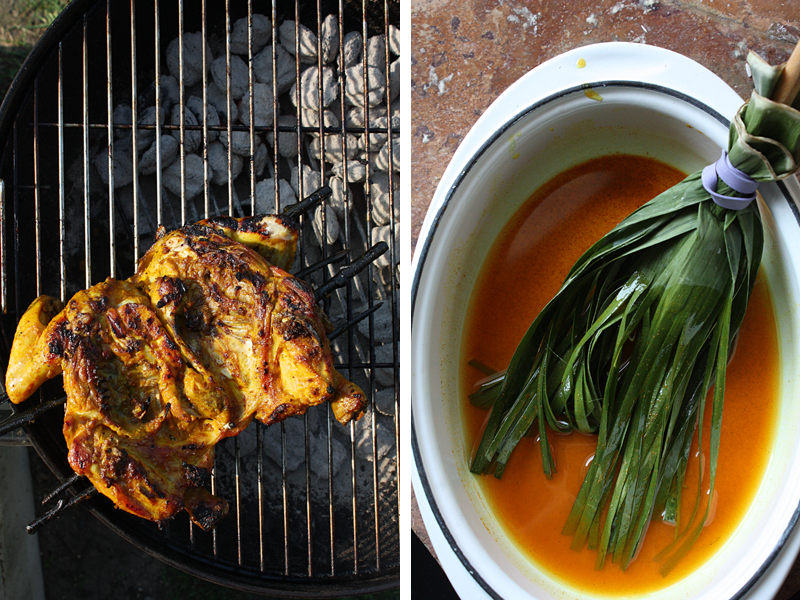 I feel compelled to be an advocate for our prima donna's right to be heard by introducing her as one of the most glorious and underrated parts of Thai cuisine (which is true, in my opinion). This is a post announcing a series of Thai grilled chicken recipes. In the next several days, please tune in to see grilled chicken and more grilled chicken, plus a little bit more of grilled chicken with a side of grilled chicken punctuated by grilled chicken with possible detours to either grilled chicken or grilled chicken.
In the meantime, if you would like to make the turmeric grilled chicken which you see on this post, here is the recipe. The dipping sauce recipe can also be found here.