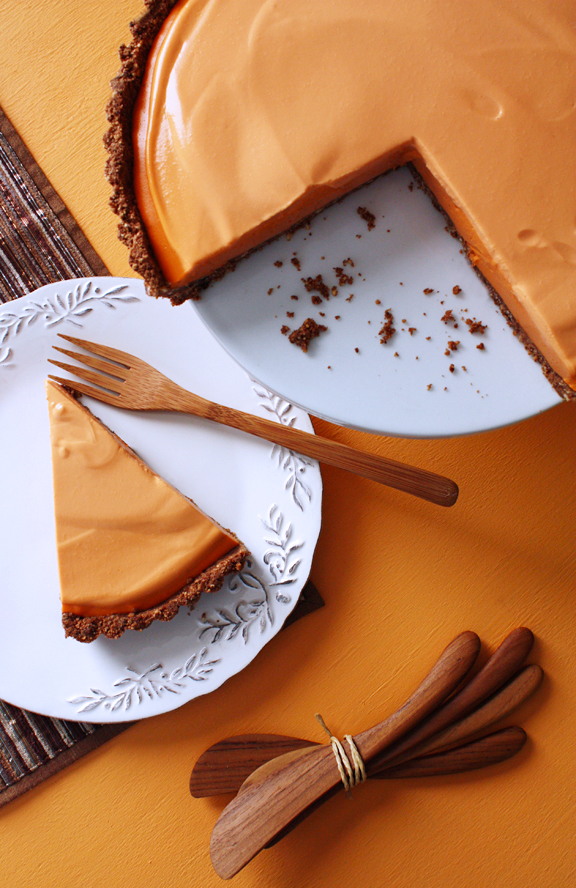 This post is about three things: a wonderful dessert, a great new book, and how the work of one woman—Mollie Katzen is her name—put me on the path that had led to this blog. I'll address them one by one, in that order.
The Dessert:
I used to say that I didn't think tea and tangy cultured dairy products belonged together. This cheesecake has proven me wrong.
This is an easy dessert to make. There's no baking involved. And it is delicious.
Be sure to use unsweetened Thai tea mix which looks like what you see in the photo below (I recommend Pantai brand which is shown here). Do not confuse unsweetened Thai tea mix with the instant Thai tea mix with added sweetener and powdered whitener. Using the wrong type of Thai tea mix in this recipe will not affect the gelling of the filling, but it will surely change the intended taste of both the filling and the topping.
I tested this recipe as it is written twice with consistently great results. (Incidentally, I also tested it using dairy-free substitutes for cream cheese and sour cream (Tofutti brand), and it turned out fine albeit just a tad runnier. The crust can also be made with melted extra virgin coconut butter.)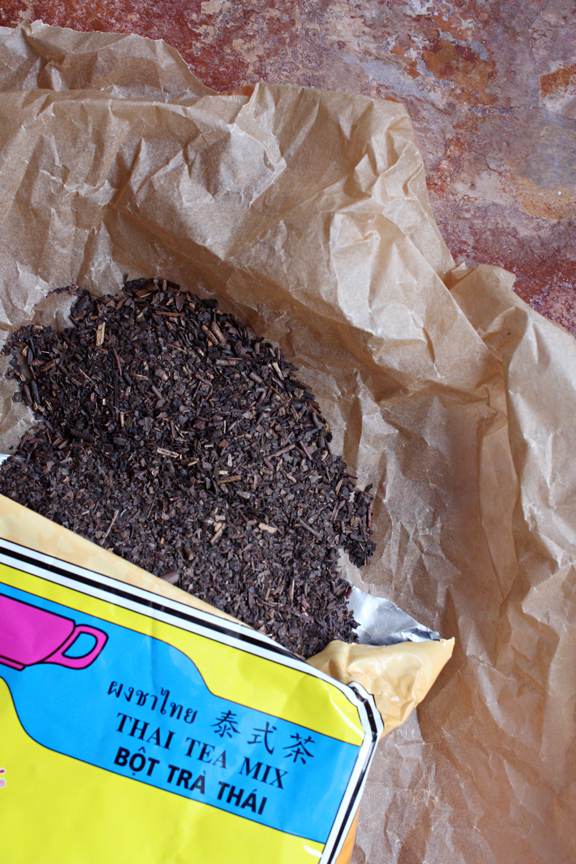 The Book:
Anyone familiar with the American culinary history of the past 40 years certainly knows of the Moosewood Cookbook by Mollie Katzen, a book that has become an American classic. Katzen has come a long way from her Moosewood years, however, and The Heart of the Plate: Vegetarian Recipes for the New Generation, her newest book, reflects the way she has been cooking and eating in recent years which is somewhat different from what it used to be when the Moosewood Cookbook first came out in the late 70s. One thing you will notice as you go through the book is that vegetables have assumed a much prominent place in the recipes.
I have tried 4 different recipes from The Heart of the Plate, namely this cheesecake recipe, hazelnut-wilted frisée salad with sliced pear, asparagus puff pastry tart, and banana-cheese empanadas. They're all great. If you haven't bought this book, may I please encourage you to do so?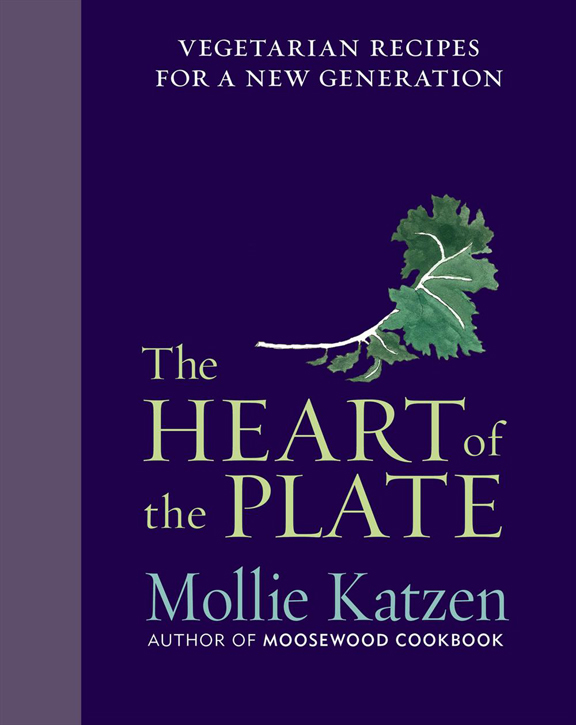 Mollie Katzen:
I wasn't born early enough to count myself among the first users of the Moosewood Cookbook when it was released. But long before I came to the United States to further my education, I knew of Mollie Katzen. And this is how it happened.
When I was growing up, my mother had a group of acquaintances who were American missionaries working in Bangkok. It was through them that she discovered this brilliant, amazing American thing called, "yard sale." And whenever Nancy, one of Mom's missionary friends, called saying she was having one of those sales, my mother would set aside whatever she was doing and jump in the car. Knowing there would be lots of old American food magazines and cookbooks — my favorite things — to be had, I, of course, always asked to tag along. Our giddy exuberance of unholy proportions is kind of hard to explain to people outside our little cookbook-crazy family, but that's how it was with us.
I remember this vividly as if it happened last week.
As we went through piles and piles of books for sale at Nancy's house, I found a charming cookbook so well-used and worn out that the spine was coming apart. I flipped through its stained pages and immediately fell in love with the drawings and handwriting even though, not knowing much English back then, I barely knew what it said. But it didn't matter. I told Mom I wanted that book. Finding no price sticker on it, Mom took the book to Nancy to ask how much it cost. Instead of naming a price, Nancy responded by shrieking, snatching the book from Mom's hand. She had no intention of ever parting with that book, Nancy explained; it was put in the sales bin by mistake.
The book was now safely cradled in the arms of its owner, and I felt a little heartbroken. All I could do was looking longingly at it for the last time. Moosewood Cookbook. Mollie Katzen. I never forgot either name.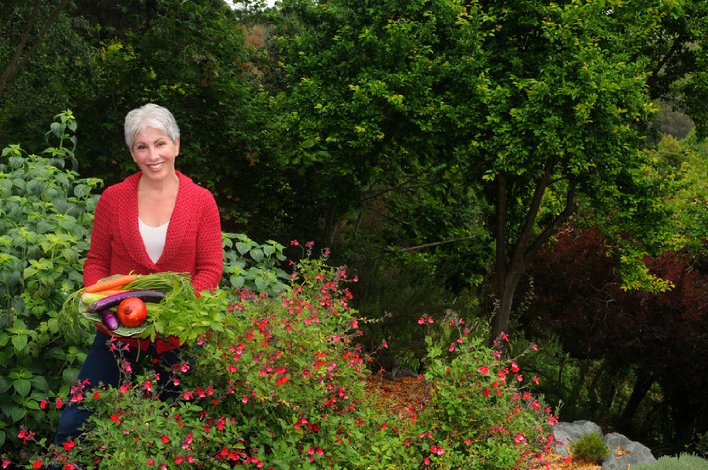 Mollie Katzen (photo credit: Lisa Keating)
Fast forward several years. This time I was a new student in the US, visiting one of my American classmates' home one afternoon as her mother was watching a cooking show which she had taped a few years prior. On the screen was a lady — beautiful, soft-spoken but charismatic. She was making—I think—a chocolate cake. I stood there, hypnotized.
After Mom's missionary friends had gone back to their home country and there were no more spiral-bound church cookbooks to buy, I spent quite a bit of time at the American University Alumni Association library in Bangkok, reading American food magazines and cookbooks. I was definitely gaining more knowledge on the subject, but American cooking was still something I had experienced solely through written words.
Watching this lady cooking, explaining, smiling, lovingly plating her food on TV, I could feel that what I had read up to that point in my life was drawing its first breath – it came alive.
"Is she a chef?" I asked my friend's mother.
"That's cookbook author, Mollie Katzen," she answered.
Wait, I know that name.
What happened next was that all of the little extra money I had saved up from working part-time in the school library went into a brand new copy of Katzen's Vegetable Heaven, the book that went with the PBS program I saw at my friend's house. It was the very first English-language cookbook I ever bought in the United States. I started cooking from it right away, and, in the course of that, my understanding of a cuisine other than my own grew in ways that extended beyond the intellectual realm. My comprehension of English and English cooking terms grew. My love for cooking grew.
My mother was the one who inspired me to cook. She was the one equipping me with all the resources to help me retain the cooking tradition I grew up with. But Mollie Katzen is the one whose work inspired me to venture out of the safe and familiar territory of Thai cooking. Through her books, I found comfort and strength during the period of adjustment to a new place, a new culture, and a new cuisine. I even began dreaming about what it would be like to write about food, how much joy it would bring me to share what I knew with people.
If this site has been helpful to you these past few years, if there's anything of beauty, value, and usefulness in it which has made your life better in any way, know that it is only because of people such as Katzen who have paved the way. And, so because of this, I'd like to dedicate this post to Mollie Katzen who wrote books, sketched vegetables, painted flowers, taught people things, and made chocolate cake on TV — all the while probably having no idea the kind of impact she had on the life of someone from the opposite side of the globe.
Thank you, Mollie.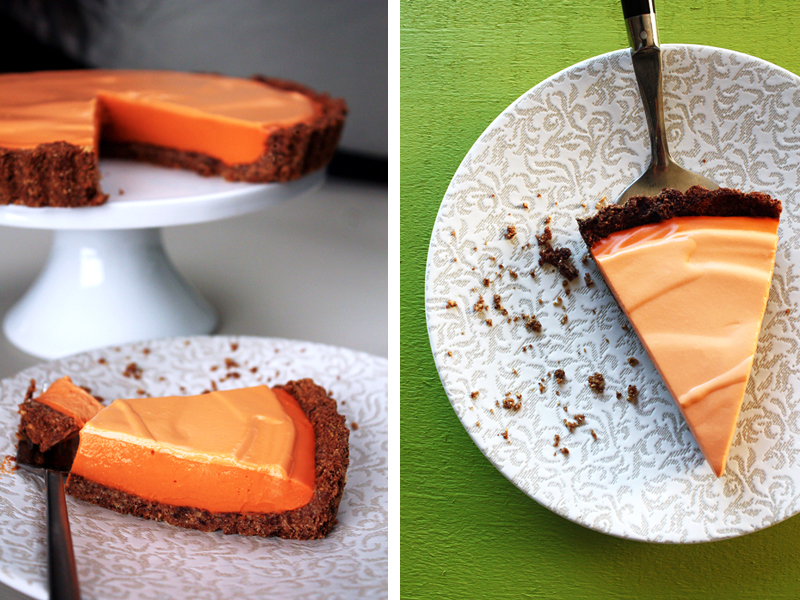 Thai Tea Cheesecake with Chocolate Crumb Crust from The Heart of the Plate: A Tribute to Mollie Katzen
Author:
Adapted from The Heart of the Plate by Mollie Katzen
Ingredients
Crust
10-11 graham crackers (6-7 ounces)
¼ cup unsweetened cocoa powder
1 tablespoon sugar
8 tablespoons (1 stick) butter, melted
Filling
½ cup sugar
3 tablespoons cornstarch
1 teaspoon salt
2 large eggs, beaten
1½ cups strong brewed Thai tea (see note)
1 teaspoon vanilla extract
8 ounces cream cheese, cut into 8 pieces
Topping
⅔ cup sour cream
2 tablespoons strong brewed Thai tea
1 tablespoon sugar
½ teaspoon vanilla extract
⅛ teaspoon salt
Instructions
Make the crust by placing the graham crackers into a food processor and pulse until you get fine crumbs. Transfer the crumbs to a bowl. Stir in the cocoa powder and sugar; pour in the melted butter. Mix well. Press the crumb mixture into the bottom and sides of a 9-inch pie pan, making sure the thickness of the crust is even throughout and that the crumbs on the sides of the pan are flush with the rim. Set aside.
Make the filling by combining the sugar, cornstarch, and salt in a medium saucepan. Add the eggs and whisk until smooth. Stir in the tea and vanilla. Bring the mixture to a boil over medium heat, stirring constantly. In about 5 minutes, the mixture should become thick and glossy.
Remove the saucepan from heat and whisk in the cream cheese, one piece at a time, making sure the mixture is smooth and completely free of lumps after each addition.
Pour the filling into the prepared crust. Let it cool to room temperature, about 40 minutes. Cover with plastic wrap and refrigerate until cold, about 2 hours.
Meanwhile, make the topping by whisking all of the topping ingredients together until smooth. Spoon the topping mixture on top of the chilled pie, spreading it all the way to the edges (I kind of broke this rule, because I wanted the contrast between the dark orange filling and the light orange topping to show in the overhead shot). Cover the pie with a fresh sheet of plastic wrap, being careful not to disturb the topping. Chill the pie for another 2-3 hours (this much time should be sufficient, although I've found that overnight is much better, especially if you plan to make this for company and want each slice to hold its shape well and the filling and topping forming 2 distinctly separate layers).
Serve the pie cold.
Notes
For this recipe, steep ½ cup of Thai tea mix in 2½ cups of boiling water for 10 minutes. Strain through a fine-mesh strainer, pressing out as much liquid as you can from the tea leaves. This produces enough strong tea to use in both the filling and the topping.