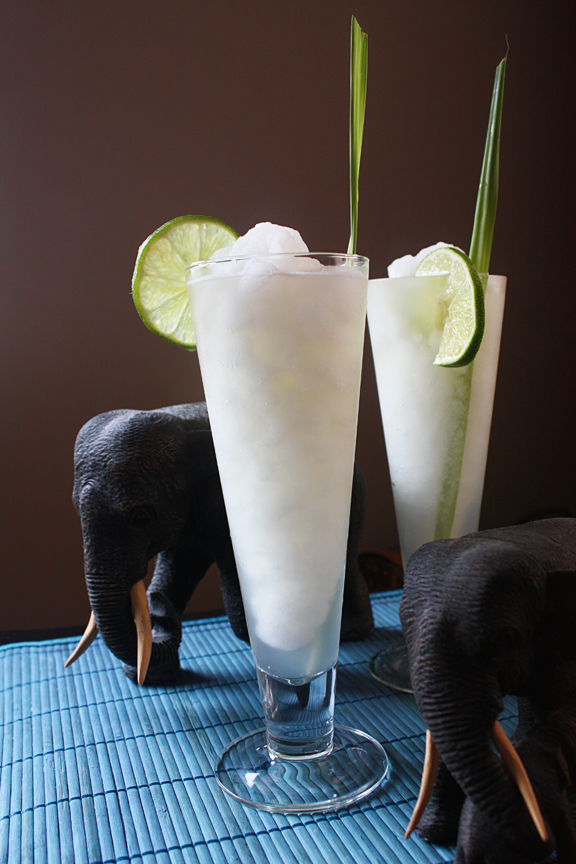 We're still very much in the middle of the Thai Grilled Chicken Series. So far we've got:
Part One – What? The Chicken Sauce Is More Famous Than the Chicken?: Introduction
Part Two – The Basics of Thai Grilled Chicken
Part Three – Mom's Lemongrass Grilled Chicken
Part Four – Southern Thai Sweet-and-Sour Curry-Basted Grilled Chicken
Part Five – Smoked Soy-Honey-Rum Cornish Game Hens
But you've got to wash all those barbecued chickens down with something, right? Thai iced tea with lime is always great in the summer. However, I thought I would introduce to you the refreshing beverage from one of the restaurants in Bangkok which I frequent whenever I'm in town: Taling Pling's lime-honey-lemongrass slush.
This is not the official recipe from the restaurant. This is my own recipe which leads to a similar end product.
Note: Our tastes may be different and the limes in your area may taste different from the limes in my area, so be sure to adjust the amount of honey and lime juice to taste. This recipe is highly customizable.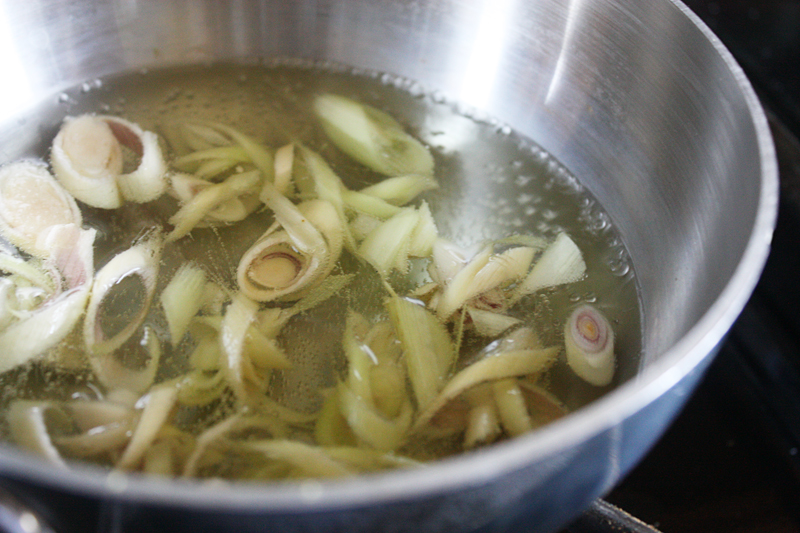 Lime-Honey-Lemongrass Slush
Ingredients
One stalk lemongrass
¾ cup plain water
½ cup honey
1/16 teaspoon (yep, very little) salt
¾ cup fresh lime juice
2 cup crushed ice
Instructions
Trim off the root end of the lemongrass. Slice the lemongrass thinly, crosswise, from the bottom up to the 5-inch mark. Discard the rest or use it for garnish as shown.
Put the lemongrass slices into a small pot or saucier along with the water and set it over medium heat. When the water boils, reduce the heat immediately so it barely bubbles around the edges. Let the water simmer gently for one minute. Remove the pot from heat. Immediately whisk in the honey; blend well. Cool.
Strain the cooled syrup into a blender (preferably high-speed such as Vitamix). Add the salt, lime juice, and ice. Blend on high just until the mixture turns slushy.
Serve immediately.