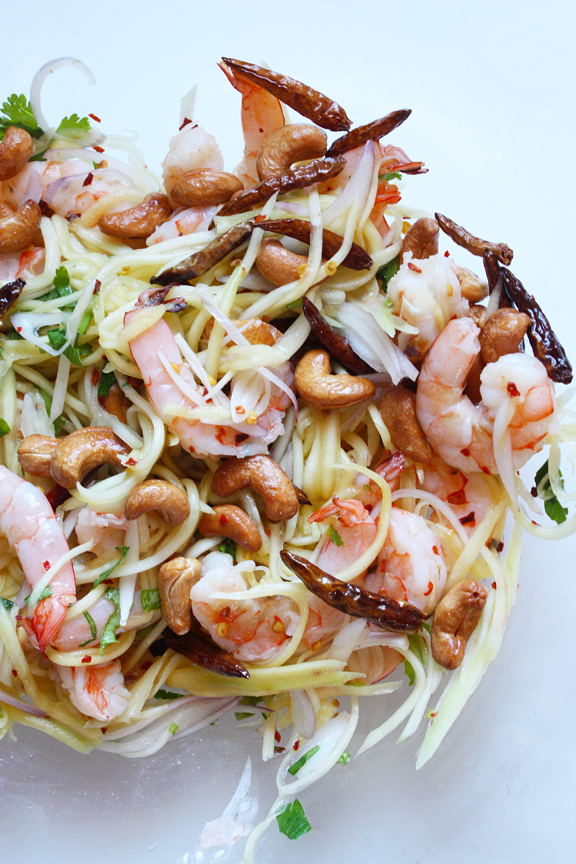 For this batch, I grilled my shrimp with the shells on; this explains the absence of grill marks.
This is just something I threw together for lunch the other day. The ingredients are so perfect together. Having said that, there's lots of room to play around with this
no-recipe
recipe. Grilled scallops or cuttlefish would make a great substitute for the shrimp. I can also see small pieces of white fish, lightly-battered and deep-fried, in this in lieu of the grilled seafood (the end result would closely mimic the much-loved
yam pla-duk fu
). Cashew is the best nut for this salad, but peanut would be nice also.
Just for kicks, add a tablespoon of nam prik pao to it. Continue Reading →