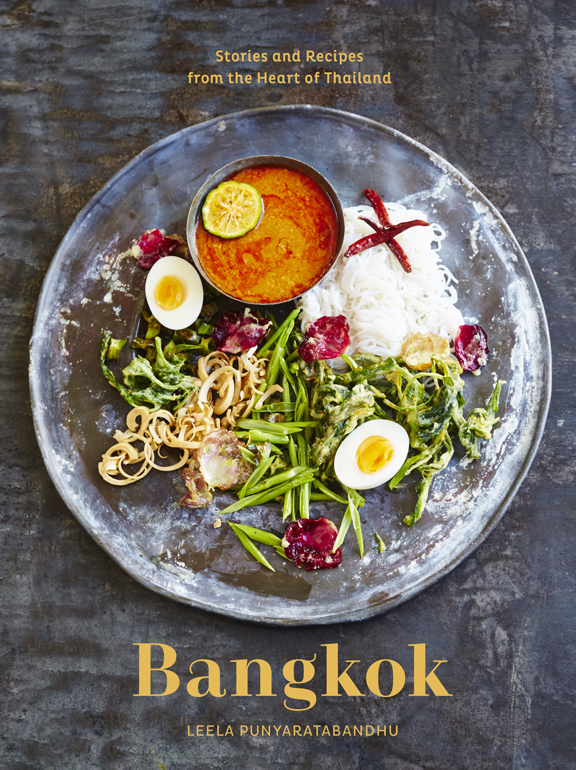 In case you've ever wondered why I didn't blog very often in 2016, you're looking at the reason right now. Having spent most of my waking hours writing, testing recipes, and traveling for my new book project, I am beyond ecstatic to announce that the book has been completed and, even though it will not ship until May, it is now available for preorder.
Bangkok: Recipes and Stories from the Heart of Thailand is the title of the book, and it pretty much sums up the contents. The recipes come from my family's library, my own research, and my personal collection of tried-and-true recipes that I've made in my Chicago-based kitchen, half the world away from my hometown. They're quite personal; the stories are even more so.
Being 368 pages in length, the book packs in a lot of information. It's also lushly and beautifully photographed which is what happens when you've entrusted the location photography and studio photography into the hands of the award-winning and internationally-acclaimed photographer, David Loftus. David went to Bangkok early last year and captured—so exquisitely—the places and things I love in the city. Then last summer, the incredibly talented food stylist, Julia Azzarello, and I worked on the food photography portion of the book at David's beautiful and cozy studio in London (by the way, Londoners, you can be assured that all of the ingredients you need to make the recipes in this book can be found in your city—we bought them all). With the dedicated and capable team at Ten Speed Press behind the project, the result is—I know I'm gushing over my baby here—one very beautiful book.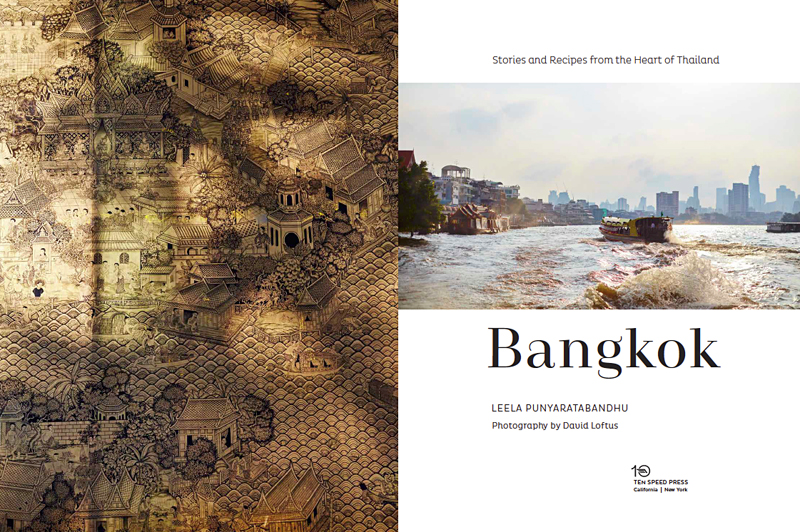 The recipes in Bangkok cover a much wider range than those in my first book, Simple Thai Food, in terms of genre, time period, and level of difficulty. Even though the vast majority of them are for everyday dishes currently enjoyed by Bangkokians, they also include some lesser-known dishes from as far back as the early days of the city. Some are cult favorites among Bangkokians that only the most informed of visitors will know of. Some are from the times when my great-grandparents and grandparents and parents were young. Some are dishes from my childhood. Some are traditional family heirloom-type dishes that you don't normally find outside the homes. Some are my clones of famous restaurant dishes. Some are the home versions of the dishes I've learned from the sources.
And now here's the part of the announcement that may seem unwise for someone who obviously wants people to buy her new book to say. But I'll say it anyway, because you need to know this.
Unlike Simple Thai Food which was written with the goal of easing those new to Thai cooking into the traditional dishes of Thailand one easy, or relatively easy, dish at a time, Bangkok was written with the goal of honoring the culinary brilliance of the city of Bangkok, arguably one of the greatest food destinations in the world. Different books. Different goals. Different intended audiences.
That said, I believe we've got a balanced mix of recipes. Some dishes are a bit more difficult or time-consuming to make than others; some require ingredients available only at well-stocked Asian groceries specializing in Southeast Asian cuisines (I tried to offer substitutes where possible); some are very easy and call for common ingredients that you can find at any mainstream market; some are easy to execute but require long cooking time; some are more difficult to execute and require a longer list of ingredients; some have just a few ingredients but are trickier to pull off unless you're an experienced home cook. Etc.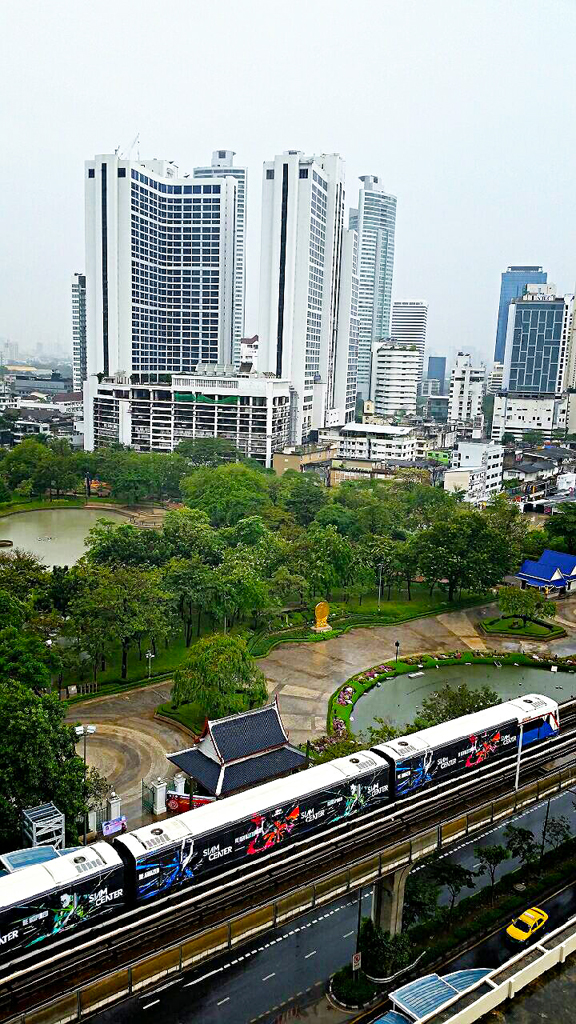 If you're new to Thai cuisine and the way the Thai compose and eat their meals, if the real flavors and aromas of ultra-traditional Thai food are still somewhat too 'foreign' to you, and, especially, if your interest in Thai food extends only to Thai restaurant takeouts like curries and noodles (which is fine!—that's the extent of my interest in some cuisines too), you may benefit more from a book like Simple Thai Food.
Bangkok cookbook will be more suited to those who know—or have a strong desire to know—about the cuisine and the eating culture of Thailand, those who have fallen in love with Bangkok's local cuisine and are motivated to replicate it faithfully, those who are accustomed to the true and uncompromising tastes and aromas of Thai dishes and ingredients or at least seek to expand their palate, those who are resourceful enough to know where to find necessary ingredients both at their local stores and markets or online, and even those who don't cook at all but are interested in learning about Thai cuisine and culture. If you are reading this and have been reading this blog for years, I'm almost certain that this describes you and that there's nothing in the book that's too challenging for you.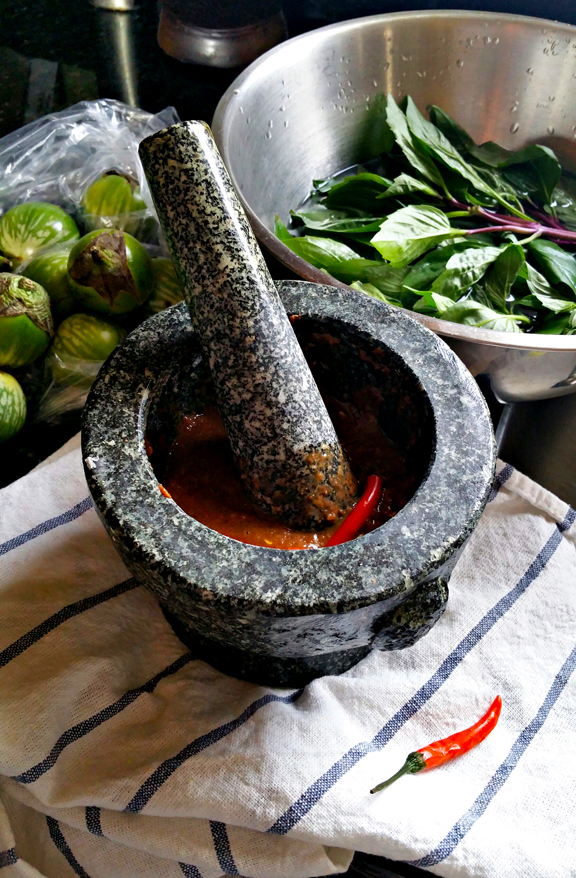 In the course of the next few weeks, I'll talk more (on this blog) about the contents of the book, including the recipes and the places in Bangkok you should eat at.
For now let's look at some of what people have said about Bangkok so far.
"This is a truly remarkable collection of cleverly selected recipes. Punyaratabandhu is a gifted storyteller, and her work is an outstanding addition to the Thai cooking canon."
—PUBLISHERS WEEKLY STARRED REVIEW
"When Leela Punyaratabandhu is your guide, you eat well. Leela is the rare writer who not only has a deep understanding, passion, and respect for the cultural and gastronomic history of her home country, but also an undying inquisitiveness into cooking technique and a desire to perfect that technique for the home cook. She has the soul of a Bangkokian and the mind of a recipe developer. Leela may have learned to cook from three generations of her family in a nineteenth-century Thai kitchen, but she is a ceaseless tinkerer, always looking to update, adapt, and improve. It's what makes the recipes in this book actually work. In Bangkok you'll find a book that is personal, accessible, and perhaps most importantly, jaw-droppingly delicious."
—J. KENJI LÓPEZ-ALT, author of The Food Lab and Managing Culinary Director of Serious Eats
"No one can argue that Bangkok is one of the world's greatest food cities. Leela Punyaratabandhu—the award-winning food blogger and Thai food expert— captures the culinary magic of her hometown in this luscious new book, from snacks to curries to Thai iced tea. She has created an authoritative and essential compendium for anyone who cares about Asian food. The section on noodles alone is worth the price of admission."
—JAMES OSELAND, author of Cradle of Flavor, former Editor-in-Chief of SAVEUR Magazine, and judge on Top Chef Masters
As mentioned earlier, Bangkok: Recipes and Stories from the Heart of Thailand won't ship until May. But you can preorder the book now on Amazon, Amazon UK, Amazon Canada, and Barnes & Noble. Those outside of these online stores' service zones, Book Depository offers free shipping worldwide (or wait until the book hits your local bookstores where English-language cookbooks are sold in early May). Bangkokians, keep an eye out for it at Kinokuniya (the one at Siam Paragon would probably stock a lot of copies), Asia Books, and B2S.