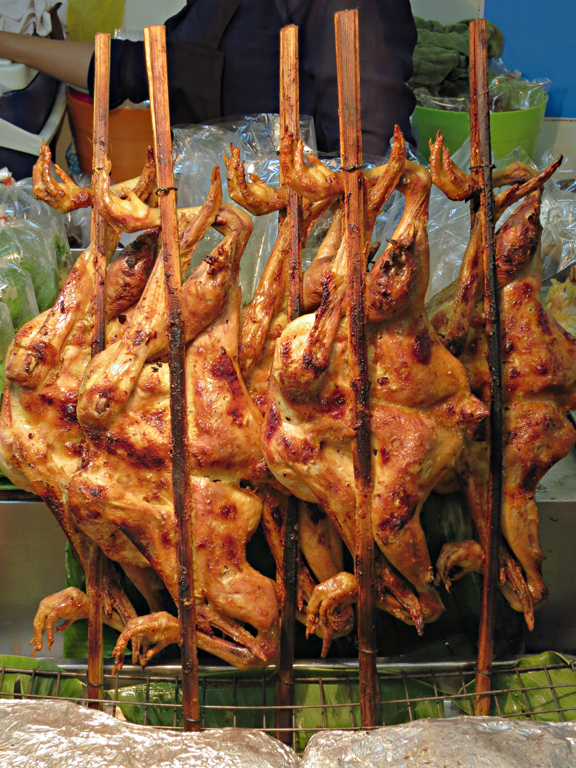 This is the first part of the Thai Grilled Chicken: The Heroine Upstaged by Her Sidekick series.
It's difficult – no,
impossible
– to define "traditional" Thai-style grilled chicken, because there are so many types of it. Each region does its own thing. Then we also have a handful of shops and stalls from different regions whose grilled chicken recipes became so famous that they have not only spawned franchises and knockoffs all over the place but also established some very prominent grilled chicken traditions (cult followings?). Because of this, in my opinion, we cannot categorize the various Thai grilled chicken traditions
solely
on the basis of geography; we must also take into consideration the businesses that have played a part in defining Thai grilled chicken in the modern days. I'll talk more about this in subsequent pertinent posts.
But if we have to start somewhere when we talk about traditional Thai grilled chicken, I think Isan, the northeastern region of Thailand, deserves our primary attention for this is the region where the majority of Thai grilled chicken traditions were born. And although it's not accurate to say that all famous grilled chickens in Bangkok come from Isan, Bangkokians definitely have the Isan migrants to thank for the proliferation and popularization of grilled chicken in the city. Continue Reading →