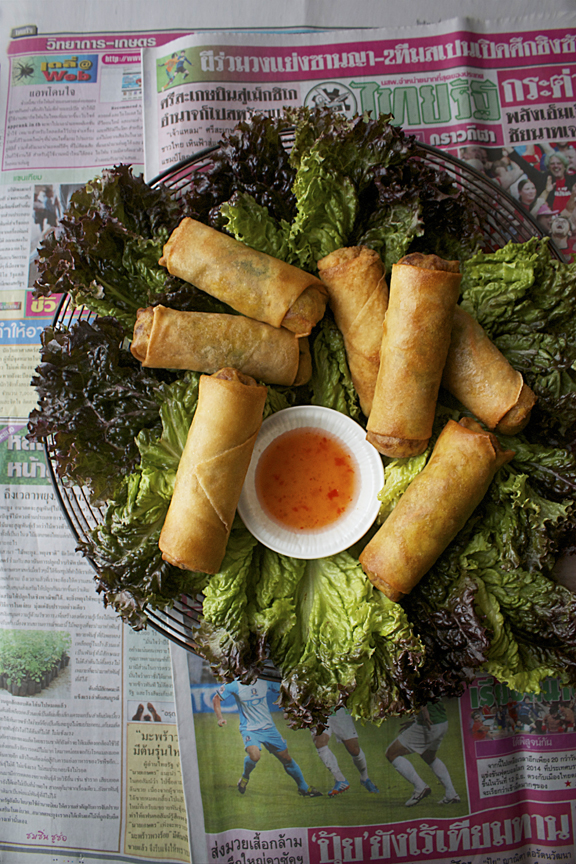 James Beard Award-winning journalist Mike Sula has been writing for the Chicago Reader for 20 years, covering various topics in various formats and styles from short blog posts to long-form features. One of the city's most respected restaurant reviewers, Sula scours the nooks and crannies of Chicagoland in search of stories to tell you. Sure, he has a reputation for both being difficult to impress and being very capable of vividly articulating why certain things don't impress him. But if you have followed his work for several years, you will know that Sula is actually impressed with a lot of things.
Sula is also a writer whom I deeply admire. He has always been generous with his help and advice whenever I, a relatively new writer, ask him for it. I have always felt grateful for that. And I would like to dedicate this post to him.
But, first, I asked Sula a few questions.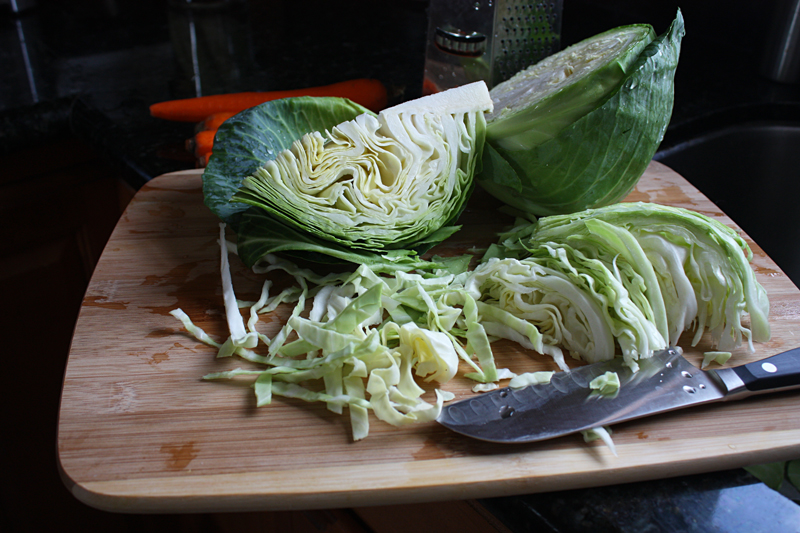 Earlier in your career as a restaurant reviewer, you drove around eating a lot of fried chicken. What was it like? What do those days mean to your life or career now?
It took about a year for me to eat at all those Harold's, and I really wasn't thinking I was going to be a full time food writer, or even a critic — though I was starting to write a lot about food. I saw it as an opportunity to get out and move around the city and find more narrative-driven stories, which was also why I started writing short capsule reviews for the Reader's restaurant database. It was a way to get paid to eat interesting things, and get out to some of the city's less visible neighborhoods. It served the paper well because our restaurant critic at the time wasn't getting out to a lot of those places, so our food coverage became much more rounded.
I have oceans of nostalgia for those days, because I had much more freedom than I do now. I didn't have to write blog posts, I didn't have firm deadlines, and I could just wander the city at will. I have fewer opportunities to just go drive around all day and pull over anytime I see something interesting.
As a restaurant reviewer in a city like Chicago, you get to cover everything from Korean to Kyrgyz, Thai, Japanese, Indonesian, to Ethiopian, Czech, Chinese and many more. The so-called ethnic restaurants have also become more region-specific in the past several years. Is it even realistic to expect a restaurant reviewer to know every regional cuisine well enough to be able to review these restaurants intelligently and fairly?
I don't think it's realistic for a reviewer to be an infallible expert on every regional cuisine he/she writes about, but he/she has the responsibility to learn as much as possible about it before publishing for a general audience. Most reviewers are writing for a general audience, not a Kyrgyz audience. And it is still possible for a non-Kyrgyz reviewer to communicate the essential information about the only place in town that serves lagman. But even if there's more than one you don't have to have been born in Kyrgyzstan to know that the place that serves hand pulled noodles vs. frozen is going to be preferable; the place that makes it with lamb vs. beef is going to be more legitimate. Also, it's OK to approach something as a novice, especially if it's something most of your readers are unfamiliar with. It's just as important to tell your readers that the plov may be tasty, but because nobody is importing lamb tail fat, it's quite a different thing than what they're enjoying in Bishkek.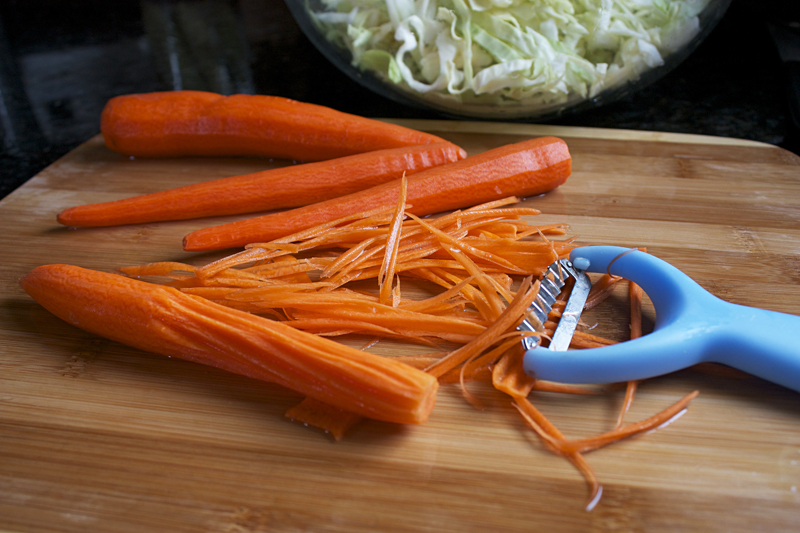 Let's say you go to one of these "ethnic" restaurants and are very impressed with a dish that's completely new to you. You want to recommend it. But then you do some research and find out the dish, as good as it is, bears little resemblance to how it's made in the old country. In fact, if you ask people who live in that country whether they would recommend it, chances are they'll say no. How does that sway your opinion about that dish?
It would likely make me anxious that I didn't have access to the old country version. But that said, armed with the knowledge of people who know it intimately it's OK to say, 'Hey, this is delicious, you should try it. But be advised that back in the old country they do it differently because they have the right kind of lamb fat and we don't.' It's also an opportunity to tell a story; to be a journalist (critics are journalists, after all); to say something about adaptation, about how customs and traditions change with the scenery and why. I'm reminded of McDang saying you're never going to make a great curry paste in the U.S. because you can't get the right garlic and chilies. OK, but dammit, that's not going to stop people from trying to make curry paste if they're so motivated. Nor should it.
How much say do you think people in the old country should have on how a dish looks and tastes?
I'm sitting here (I was) typing just after lunch at my mother-in-law's. She's Korean. She served two kinds of mandu: some that she made and some that her friend made. Naturally everybody in the house–the first, second, and third generation (and myself)–preferred my mother in law's. They were fatter, the dough wasn't as flimsy, but more importantly, most everybody has been eating them for their entire lives. But I can imagine everybody at her friend's house is sitting around right now complaining about my mother in law's mandu. Naturally, somebody who's born at the source, grows up eating and making a dish has more credibility than someone who hasn't — but even that's subjective, and it shouldn't preclude someone who wasn't from there writing about that dish if they've done their due diligence. Am I starting to sound defensive?
Speaking of that, you've probably heard of the "authenticity" robot. Your thoughts?
It's funny to me that all the samplers were from Bangkok, so now the robot is a Bangkok partisan. What's she putting in that $50 soup?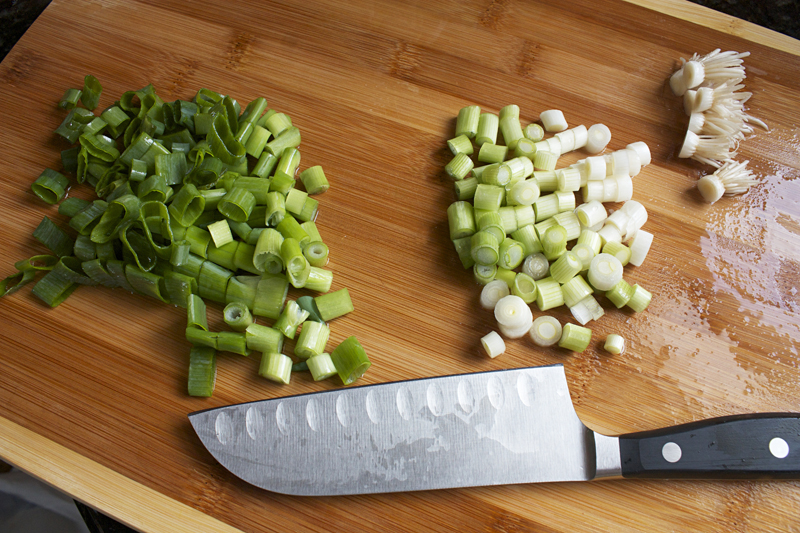 Is it my imagination or are you more interested in small, obscure, hole-in-a-wall, mom-and-pop restaurants than the famous, fancy ones?
Generally yes. That's what I started writing about, with regard to food. I never intended to become a button down restaurant critic. It's more interesting, and more personally instructive to write about something nobody else has written about before.
"Chicken of the Trees" won you the MFK Fisher Distinguished Writing Award from the James Beard Foundation, and it is a really, really good piece of writing. But it was your shorter article on the refugee farm in Albany Park that got me teared up. Is it important to you to write about people and places that are often overlooked?
It's the most important thing–both from a personal standpoint and with respect to journalism in general. Like I said above, the most interesting stories to me are the ones that nobody has told yet (in English). But in the big picture journalism really is supposed to give voice to the voiceless. And when you try to do that, you feel like you're doing something that matters.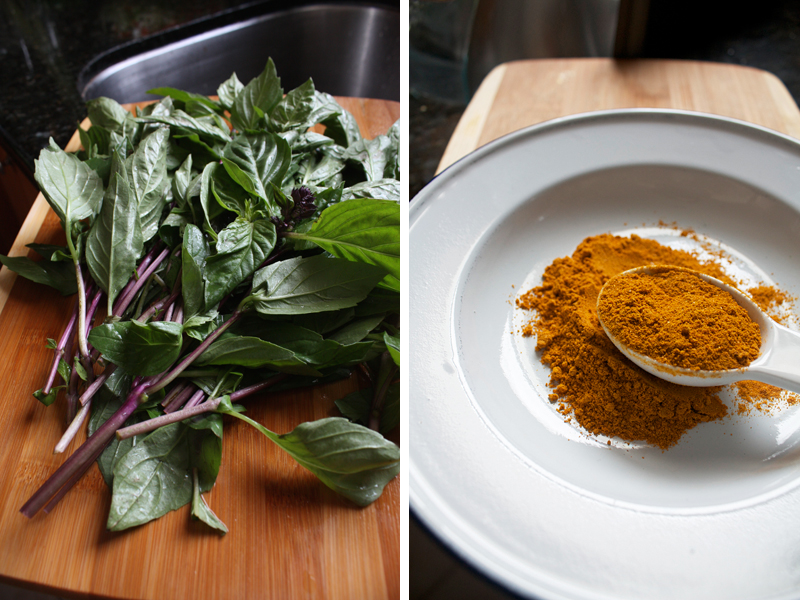 You've got a reputation for having a big, huge, you know — vocabulary. How do you cultivate that?
Huh. Do I? I've always read quite a bit. Reading make Mike smart.
Do you read a lot of novels? Do you find that reading fictions helps you write non-fictions better?
I used to. I grew up with a very strong reading ethic, but I'm usually too wound up to relax with fiction as much anymore. And I have guilt about it. I read more longform nonfiction because I reflexively feel like it's better for my writing. But if I think for a second I know deep down that's wrong.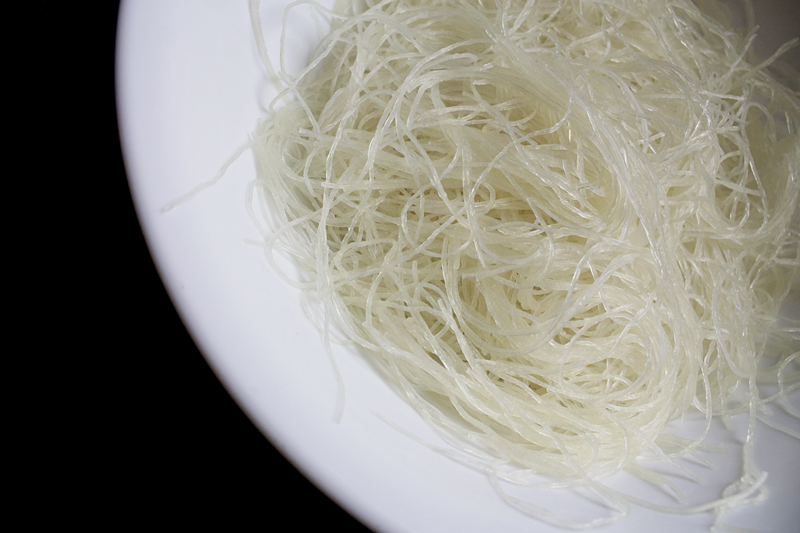 What are you reading for pleasure right now?
David Cronenberg's first novel Consumed. I'm a casual sci-fi/horror fan, but he's one of my favorite filmmakers across all genres, so I had to try his debut. Jury is still out. I think descriptively gutsy, gory horror writing is analogous to some of the techniques of really good, visceral food writing.
What annoys you the most about food & travel writing and television programs in the US?
I find a lot of food writing is really lazy. I'm talking about the buzzy, PR-driven news you can use stuff that people mistake for actual food writing; listicles, gossip, openings/closings. I want to read a good story, not a press release.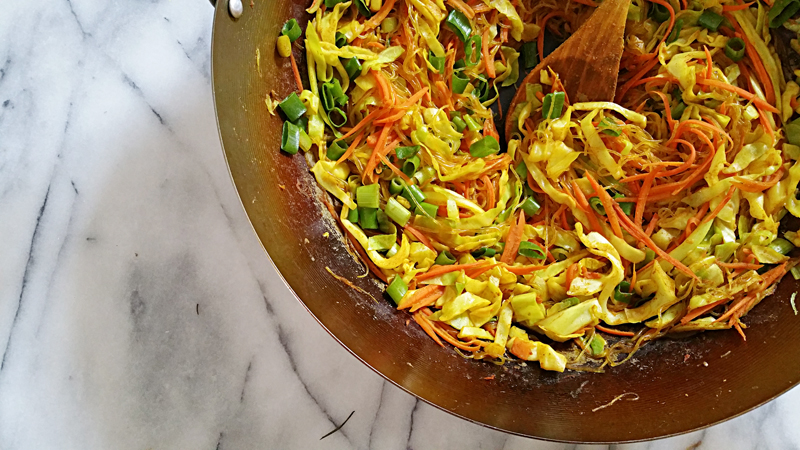 A young, peppy new grad, fresh out of journalism school, is sitting in front of you asking for advice on how to become a food writer — what do you tell him?
At least once a semester, sometimes more, a student from Northwestern wants to interview me for a class. I think I'm on some professor's list. I always say yes, and I try to take them to lunch to some place I have to write about. I try to be encouraging, but afterward I always wonder if I said the right thing. I would never tell anybody who expects to make a comfortable living to get into this business. Writing is hard, and it doesn't pay well. If you have independent means, and more importantly, passion, then yes. But if you're just looking for a paycheck, then no. Most young students aren't thinking about the paycheck, so it's easy to get caught up in their enthusiasm. And I do. It's good for me to be reminded of that now and then.
If you had started a food blog back in, say, 2003, what would you have named it and what would it have been about?
I once pitched a regularly occurring blog post to my editor about trying to feed my cat all the weird stuff I've hoarded in my cupboards. I wanted to call it "Will Bean Eat It?" It was rejected. But I still think it has potential.
Can we talk about Yelp reviewers versus professional reviewers such as yourself?
Yes. Let's talk. I think I have the same general, reflexive disdain most professionals have of the perceived culture of Yelpers, particularly when it comes to the generally poor writing and reporting. I will say this though: Yelpers are always there first. And while that's nothing to brag about when it comes to big budget restaurants with publicists, if you're looking for some obscure regional cuisine, some Yelper has already found it. Usually somewhere in the suburbs.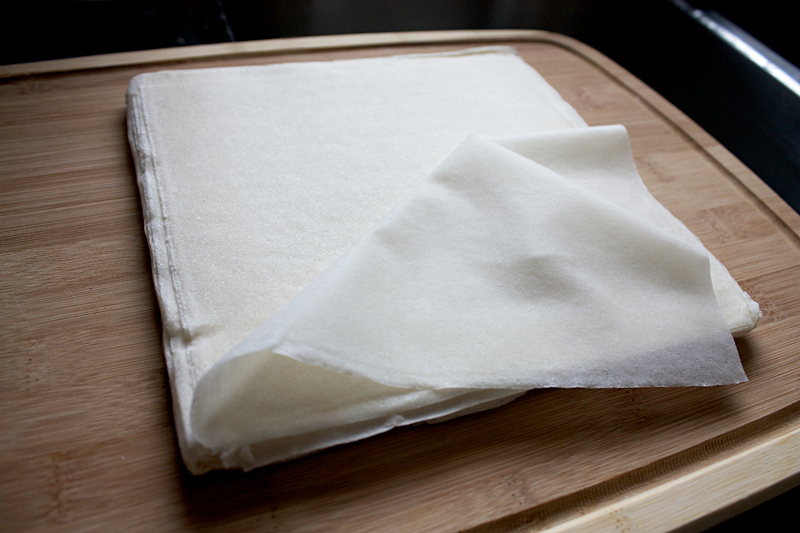 The best thing you've ever eaten in Chicago (excluding homemade food)? What about the worst?
The worst is easy. Fish steaks from a buffet in an empty West African restaurant in the middle of a weekday. I was out of commission for two weeks. It still makes my guts lurch to think about. An amateur mistake.
The best? Gosh. So much of it has to do with context. Birria at Birrieria Zaragoza? Naem khao tod at Rainbow? Pizza at (the late) Great Lake? Chicken boti at Khan BBQ? I can't. I just can't.
OK, I hope I don't sound like I'm sucking up, but my first real Thai food (you might challenge the term "real") at Spoon, Sticky Rice, TAC Quick and elsewhere was really formative. Maybe because it was the first time I saw a delineation between what the restaurant staff would want to eat and what the regular diners accepted. That's not a valid description of the milieu today. People are more sophisticated all around, but back then it helped put me on a path.
Your favorite Thai dish to eat in Chicago?
This has been difficult to nail down because you've already done your own versions of most of them. How about something from Spicy Thai Lao in Burbank?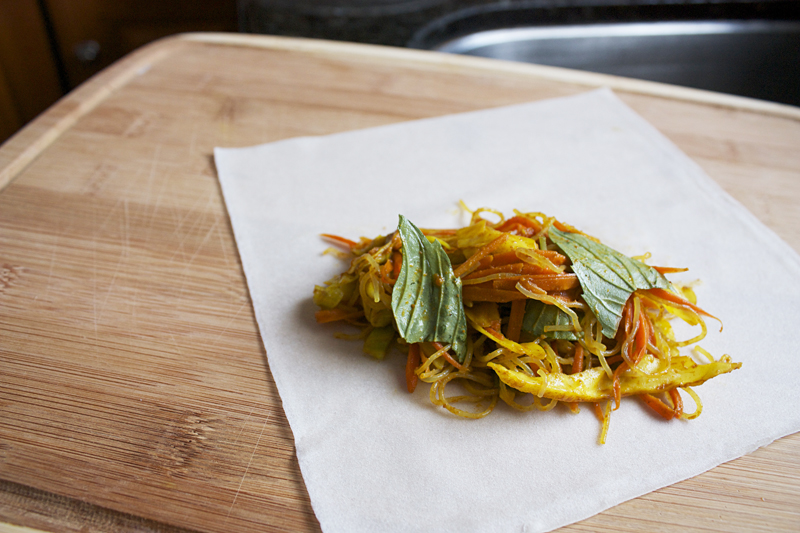 Great idea, Mike.
So I made a phone call to Kaew Saengsom, the chef at Spicy Thai Lao, a small Thai-Lao restaurant just outside of Chicago. Sula has been to Spicy Thai Lao a few times and written about it. Preternaturally kind, Chef Saengsom gave me the recipe for her famous egg rolls over the phone – just like that (at that point, she didn't even know anything about me other than what I told her which is that I write about Thai food). She also gave me the recipes for two other dishes that Sula had raved about (I'll test the recipes and publish them soon).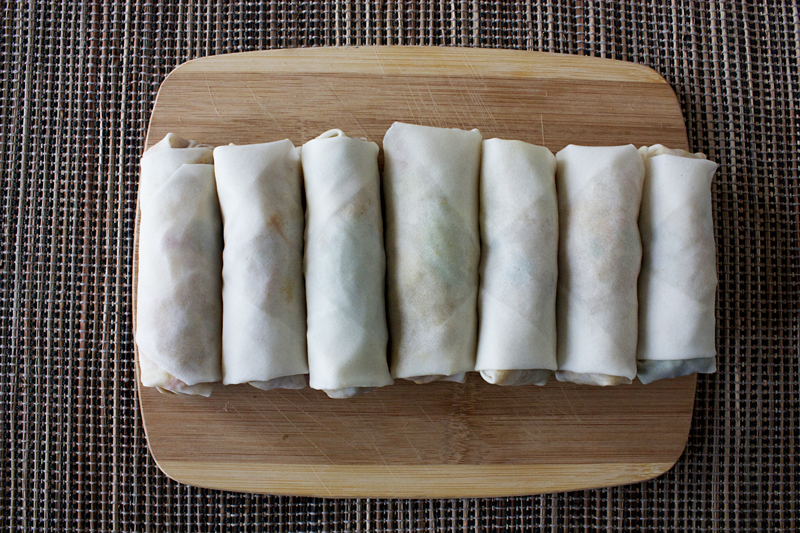 Chef Saengsom told me that she invented these fried spring rolls (referred to as "egg rolls" on the menu – we'll keep the fried spring rolls vs. egg rolls debate for later) to mimic the flavor of kari pap (กะหรี่ปั๊บ), fried dumplings with flaky pastry and filled with potato and meat seasoned with curry powder that can be found, in one form or another, throughout Southeast Asia. The two dishes aren't generally regarded as related; they're hardly ever sold together. But Saengsom has somehow blended the two concepts together. And why not? It works. She also adds fresh Thai basil to the filling, taking advantage of its fresh, herbal fragrance that shines against the backdrop of dried spices (which is consistent with typical Thai cooking — think about most Thai curries). The whole thing is just brilliant.
And that's precisely why Sula is impressed with this dish. It's unique, at least to Chicago if not the US. But it's not unique merely for the sake of being different; you can tell a lot of thought has gone into making these rolls just the way they are.
"I applaud her willingness to put something so unusual out there," says Sula of the chef and her invention. "The ability to celebrate things like that is what makes my job rewarding."
I hope Sula knows that his job helps make his readers' lives better as well.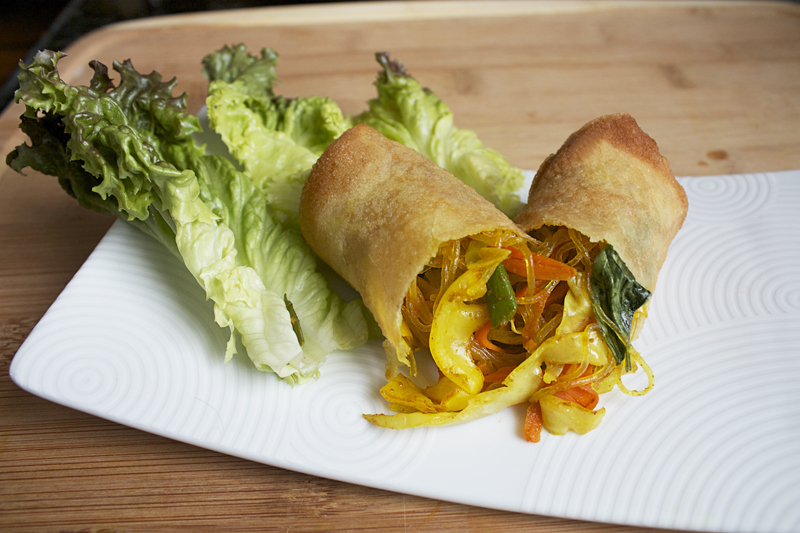 A couple of remarks before we dive into the recipe:
1. I highly recommend TYJ spring roll pastry, a Singaporean brand. The sheets are delicate as they should be, yet also very forgiving, making it easier for you to pull, tug, and stretch them to a reasonable extent without tearing them. These sheets are always sold frozen in the US. Look for them in the freezer section at most Asian stores. Before you use the frozen sheets, be sure to thaw them (inside their original package) in the refrigerator overnight. Also, it's important that you keep the thawed sheets covered at all times while you're assembling the rolls.
The variety that measures 8×8 inches is the one I use and recommend. These pastry sheets come in a package of 25 or 50. If you're new to spring roll making, it's probably a good idea to buy more than you need. As long as you keep the pastry sheets covered at all times, you can refreeze them to use later.
Consult the post on Thai fried spring rolls on how to assemble nice, tight, compact rolls.
2. I use quite a bit of glass noodles in this recipe, because I like it that way. You can double the amount of cabbage and carrots (don't worry; they look like a lot, but they cook down considerably) and cut the amount of glass noodles down by half. Everything else is the same.
 

Mike Sula and Spicy Thai Lao Egg Rolls from Spicy Thai Lao Restaurant, Chicago
Curry powder, turmeric, and Thai basil leaves are the main stars of these fried spring rolls by Chef Kaew Saengsom of Spicy Thai Lao Restaurant in Burbank, a favorite among Chicagoan Thai food enthusiasts. They appear on the menu as Spicy Thai Lao Egg Rolls. (Recipe courtesy of Chef Kaew Saengsom)
Serves:
About 30-36 rolls
Ingredients
1 tablespoon vegetable oil
3 ounces (~80g) dried glass noodles (also known as cellophane or mung bean starch noodles), soaked in hot tap water for 10 minutes, drained, and cut with kitchen shears into 4-inch pieces
5 cups, packed, cabbage slices (Halve a small head of green cabbage first, then quarter it. Core each quarter and cut lengthwise into ¼-inch slices.)
3 cups, packed, grated carrots
One bunch green onions (about 5-6), cut into ¼-inch slices (Separate the green, leafy parts from the white parts.)
2 tablespoons Madras-style curry powder
2 teaspoons ground turmeric
2 teaspoons granulated sugar
3 teaspoons salt
1 ½ cup, packed, loose Thai or Mediterranean basil leaves
3 dozens frozen spring roll skins, thawed and kept tightly covered (See post for explanation.)
Vegetable oil for frying
Instructions
Put the 1 tablespoon vegetable oil in a large wok; set the wok over medium-high heat.
When the oil is hot, add the glass noodles to the wok along with ½ cup of water. Stir the noodles around until they're softened, about 3 minutes. You may need more water to get the noodles softened; in that case, add only 1 tablespoon of water at a time being careful not to add more than necessary (the vegetables which you will add to the wok next will also release some moisture, so it's okay if the noodles are al dente).
Once the noodles are softened, add the cabbage slices, grated carrots, the white parts of the green onions, curry powder, turmeric, sugar, and salt. Stir-fry until the vegetables have softened. Shut off the stove and transfer the filling to a large platter; spread it out as thinly as possible so it cools down quickly. The filling needs to cool completely before you can assemble the spring rolls; otherwise the wrappers will get soggy and the rolls will burst open when they're being fried.
Tear the basil leaves into smaller pieces, about ½ inch big, and stir them into the cooled filling.
Spoon about ⅓ cup, packed, filling onto each wrapper. Assemble the spring rolls as directed in the post. Work with one wrapper at a time while keeping the rest covered (but once assembled, the uncooked rolls don't need to be kept covered).
Put enough vegetable oil into a deep-frying vessel to form a 3-inch depth; put on medium-high heat. Keep a large platter, lined with paper towel, nearby.
When the oil is hot, fry the spring rolls -- be careful not to overcrowd the fryer -- until golden brown on all sides. Transfer the cooked spring rolls to the paper towel-lined platter.
Serve the spring rolls warm with Thai sweet chili sauce or plum sauce.