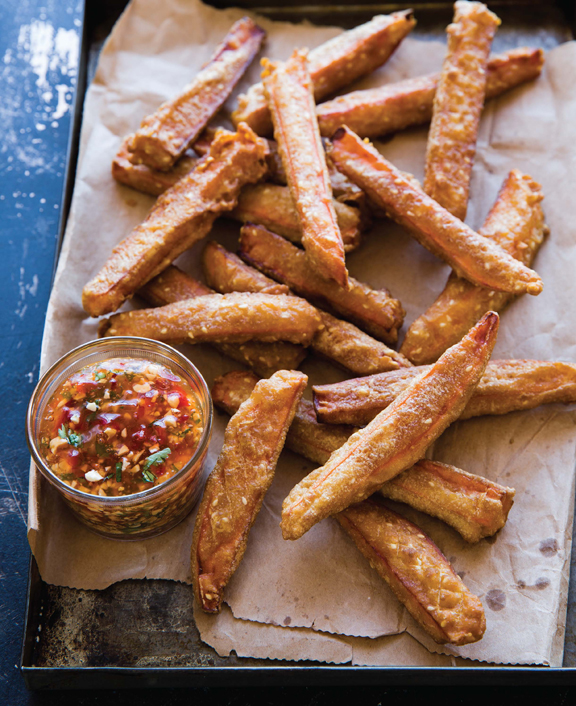 © Erin Kunkel/Ten Speed Press/Penguin Random House
I have recently written another article about GFB, the woman behind these sweet potato fritters as well as many other fried things I have yet to introduce you to. The article also includes instructions on how to make them.
Halloween would have been a more appropriate time to run this story — any story about GFB, actually. But it's a long way away and I would like you to give this recipe — one of my personal favorites from Simple Thai Food book — a try now.
So if you're not the type that gets scared easily, please move on over to Wall Street Journal Scene Asia.
You've been warned.