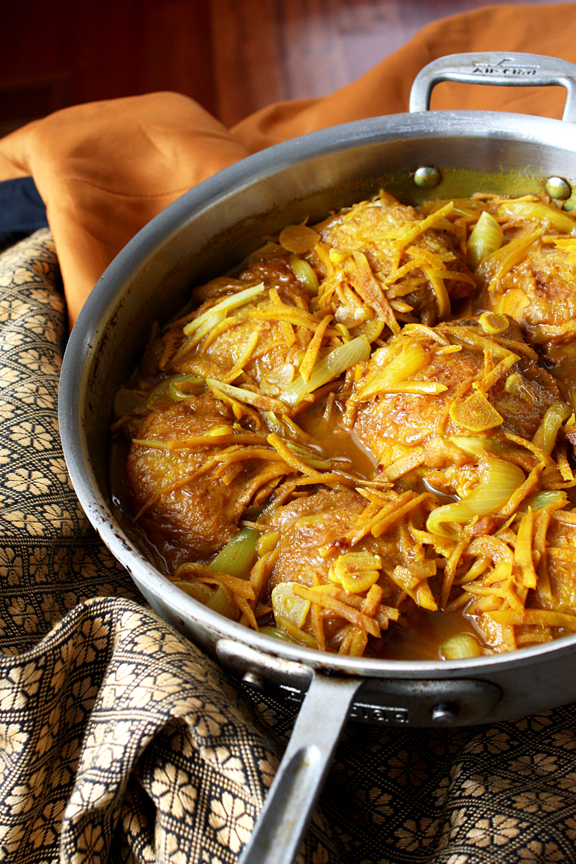 I once wrote that if you were to make one — just one — thing out of everything that I have put up on this blog, I hope it would be this 'very yellow' chicken stew which my maternal grandmother used to make for us all the time. Nearly 5 years had passed since the original post went up and several recipes had been published since then, and I still feel the same way.
So I thought I would reintroduce this recipe to those who have not seen it or had a chance to give this dish a try.
This stew isn't hard to make, but it's somewhat particular about the steps necessary to achieve the intended result. I have learned the hard way that it doesn't tolerate shortcuts or substitutes. So please be sure to follow the recipe exactly as it's written — at least the first time through.
Also, I need to warn you that this stew is far from being feebly seasoned. This means that each portion of it should be consumed with a generous amount of steamed jasmine rice. After all, that's the way the Thai people treat these so-called rice accompaniments.
For the recipe, please visit this post.